It is our pleasure to reintroduce one of Niche's very first designs - the Pod modern pendant light. Now available in two new glass colors, the Pod pendant's unique, cylindrical shape and signature handmade tuck adds sophistication to any setting, allowing you to enjoy significant events amongst beautiful blown-glass lighting. When you purchase three Pod pendants during our lighting sale, you'll receive a FREE Circular-3 or Linear-3 Canopy in select metal finishes! Begin our latest lighting story to see how the Pod pendant inspires an imaginative journey.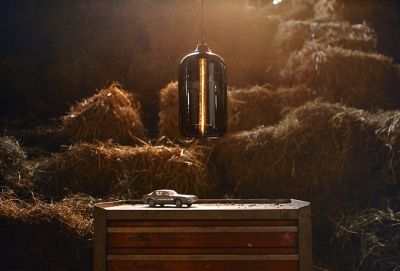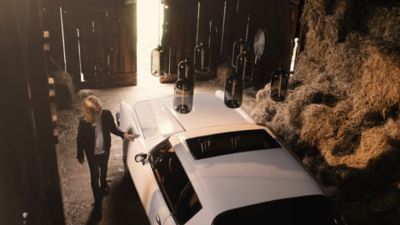 Sometimes, an adventure can fall right into your lap. Sometimes, it's up to you to find one. It took a moment for my eyes to adjust when I stumbled into the big barn. Only streams of scattered summer sun peeked in through the cracks of the wooden door, but even in the darkness, I knew there was an adventure waiting to be revealed.
With the flip of a switch, the suspended glass lights above me began to glow, their reflections doubling and tripling as they cast their shine down onto a faded dust cover. Brushing aside a vague recollection of being told to stay away from the barn, I pulled up a tattered corner of the cover and felt the smooth painted metal and outline of chrome letters underneath my fingertips.
Watch our newest video to see what happens next!