In the design world, 3D renderings serve an important purpose. These representations of interiors provide an outstanding level of detail that truly enables clients to visualize the potential of their space. The visualizations include realistic furniture, finishes, colors, flooring, textures, and even lighting. Several illustrations include our modern pendants, but this one by visualizer Algimantas Raubiška made our heads turn!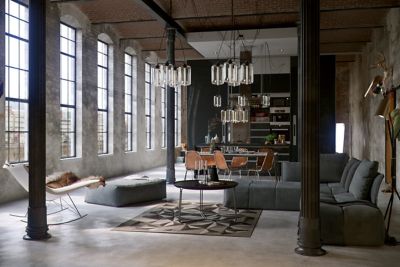 This rendering features Niche's classic Pod pendant in Crystal glass. The Pod modern pendant light funnels light delicately through its long, cylindrical shape and is finished with our dramatic, signature inward curvature of the Stamen and Aurora. The tubular Edison style bulb at the heart of this piece ties the different elements of the pendant's design together seamlessly. Our signature Crystal glass provides a classic and timeless look in this industrial interior, softening the exposed brick and concrete to make the space cozy and livable.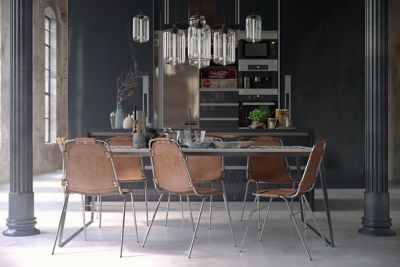 This visualization also features a variation of our Pod Modern Chandelier. The Pod Modern Chandelier is part of the Niche Sola 36 Chandelier Collection, which can be customized to suit your specific style. Create your unique look easily by selecting the glass shape and color, metal finish and overall height.