Be Original Americas, a campaign established in 2013, is devoted to educating and influencing design professionals and manufacturers on the economical and ethical value of authentic design, while protecting and investing in its future. Niche has just been accepted as a member, joining the ranks several brands we admire! Unfortunately, our designs are being counterfeited all across the globe and so are many other designer brands such as Tom Dixon, Flavor Paper, and Anglepoise, just to name a few.
According to the International Chamber of Commerce, counterfeiting and knock-offs have resulted in 2.5 million jobs lost - nearly the population of Chicago! The estimated dollar value in loss revenue is estimated at $1.7 trillion. What's the bottom line? Counterfeiting hurts a lot of companies and consumers. If you see a too good to be true "Niche" product for sale, know that it's probably not handmade and may not pass electrical code regulations. The even bigger issue at hand is this is theft of creative property. Here are some examples: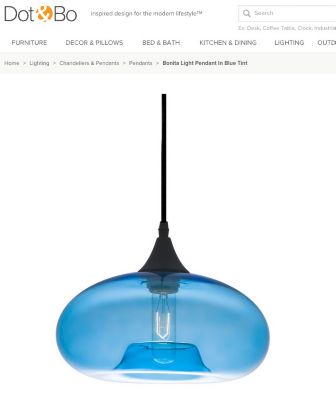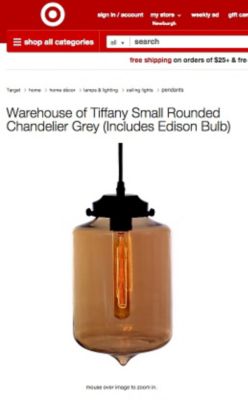 Beware of imitations! Knock-offs of our designs found on Target.com and Dot&Bo.
By joining the Be Original campaign, our goal is to prevent counterfeit design. When you select a product from us or one of our partners, you're supporting genuine, innovative, creative work, and ensuring the future of design. If you see something, say something! Let us know if you are seeing knock-off Niche pendants by sending an email to counterfeit@nichemodern.com.
On behalf of the Niche team, we thank you for your loyalty.