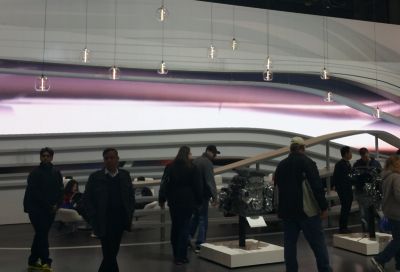 The Javits Center is New York's busiest event venue. Hosting the largest contemporary design show, the ICFF, and this week's Canon EXPO 2015, the Javits Center has an event calendar that offers something for all jacks of the trade. This past spring, our very own Nicheling, Lauren, visited the Javits Center to check out the New York International Auto Show and was pleasantly surprised to see more than cars.
Showcasing ideas, innovation, art, music and not to mention the history of automobiles, the International Auto Show is the place for auto enthusiasts! Where else can you see 3D printed cars, take the Camp Jeep ride, check out the newest in electric cars and see Niche's modern pendant lights?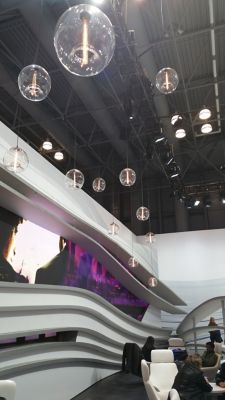 That's right! Our hand-blown glass Stamen pendant made a surprise appearance in the Buick VIP lounge. Suspended from the ceiling and cascaded across the sleek Buick lounge, the Stamen pendant light is fast and furious.