Meet us at ICFF | May 14 - 17, 2016
We're counting down the days until ICFF! As North America's biggest design show, ICFF is the best outlet for Niche to showcase our modern glass pendant lighting. We're so excited to contribute to what's new and what's next in contemporary design.
Do you want the first look at what's new in design this year? We'd love for you to join us at booth #1336 and 750+ more exhibitors at this year's ICFF. Register online now to get in on the action!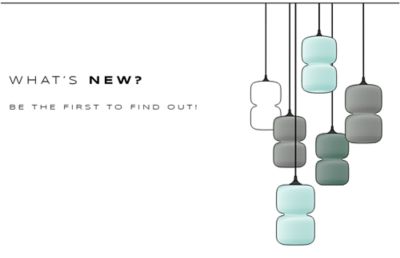 When: May 14 - 17, 2016

Trade: Saturday - Sunday, May 14 - 15, 10am - 5pm, Monday, May 16, 10am - 6pm
Trade and General Public: Tuesday, May 17, 10am - 4pm
Where: Jacob K. Javits Convention Center (11th Avenue at 38th Street), New York City
Win one of our new pendants
When you visit us, be sure to have your badge scanned at our booth to be entered in our ICFF exclusive giveaway! You'll be entered to win one of our newest pendant lights, the Pinch or Ellipse.