During the 91st Academy Awards last weekend, a commercial in between red carpet runways and best actor announcements caught our eye. Marriot Bonvoy, a new hotel loyalty program and a sponsor of the event, showcased some of their many luxurious resorts - one of them being the Sheraton Grand Hotel in Dubai, which has been bringing people together since 2014.
In the lobby hangs a stunning cluster of 50 Pharos pendants in Chocolate glass. This modern lighting arrangement welcomes both business and leisure guests to enjoy their stay in the heart the United Arab Emirates largest and most populous city. Niche's pristine Chocolate glass color complements the interiors warm aesthetic, creating a comfortable environment that helps patrons feel like they're home.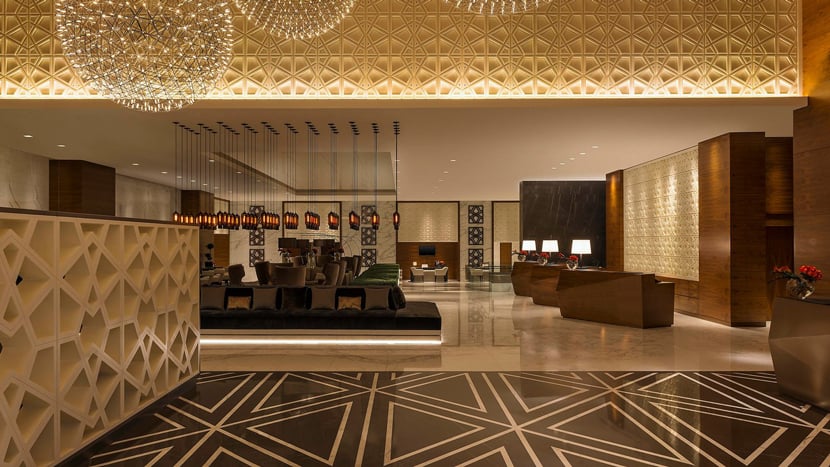 At Niche, we offer endless options for you to curate the best hotel lighting to fit you, your sense of design, and your guests! Browse our modern hotel lighting page for more inspiration.