Check out Niche's 10 most popular modern lighting photos posted on Instagram in May. Then, if you haven't done so already, follow us at @nichemodern to see more photos of our pendants and all the behind-the-scenes work that goes into handcrafting each piece with love and care. Don't have Instagram? You can also find us on a handful of other social media platforms, including Facebook, Twitter, and Pinterest!
1. Modern Helio Pendant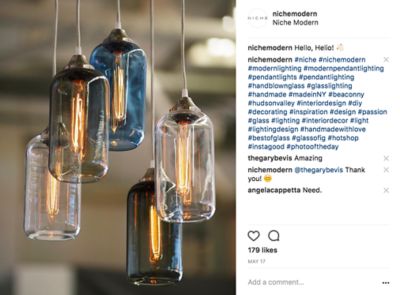 2. Modern Orb Pendants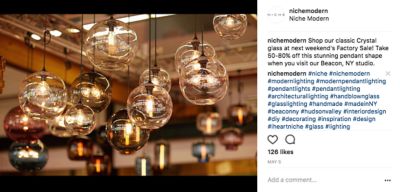 3. Modern Terra Pendant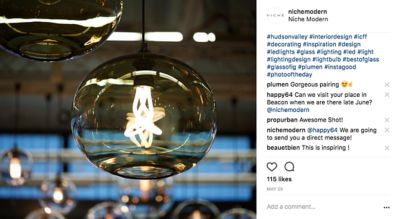 4. Modern Axia Pendant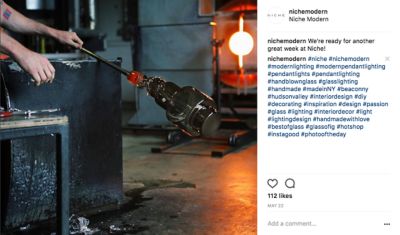 5. Modern Pod Pendant
6. Modern Chandelier
7. Hand-Blown Glass Lighting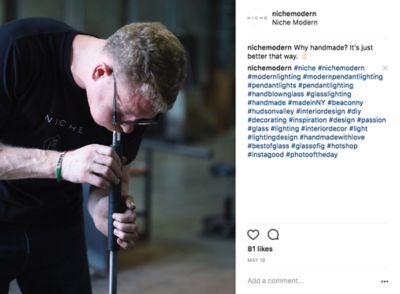 8. Modern Glass Studio
9.
Glass-Blowing Hot Shop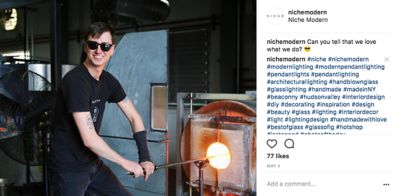 10. Handmade in the Hudson Valley