Designed by Ames Design Build and Vanguard Studio Inc, this Austin home is as unique as it is beautiful and functional. The architecture of this project set the tone for the look and feel of the overall space. With strong lines and a masculine ambiance that were influenced by the client, the architectural work created opportunities for intentional design choices to further accentuate these key elements. The seamless implementation of architecture and design in this Valetta Contemporary home made room for Niche's hand-blown glass pendant lights, and we couldn't be more pleased with the outcome.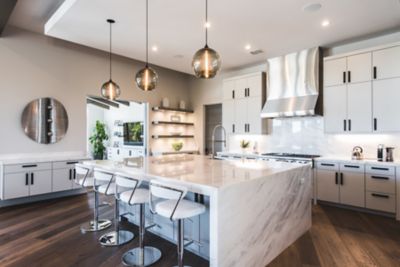 In the kitchen, a trio of Stamen pendants in Gray glass hangs above the island. The neutral color of our Gray glass complements the stainless steel accents, gray walls, and marble countertops featured throughout the space. The combination of these materials reinforces the minimal aesthetic the design and build firm wanted to achieve. "Mixing natural marble with pieces like your pendants over the island created a balanced and well-rounded look that is both beautiful and playful," Ames Design Build explains.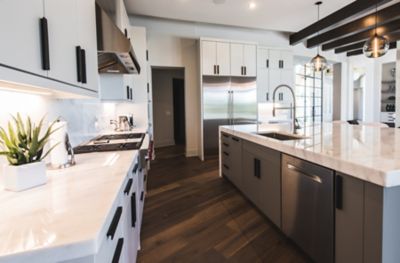 Have you used Niche pendants in your space? Whether you're a designer, architect, homeowner, or business owner, we would love to see how you incorporate Niche lighting in your projects! Send us your project information and awe-inspiring images for a chance to be featured on our blog and social media pages.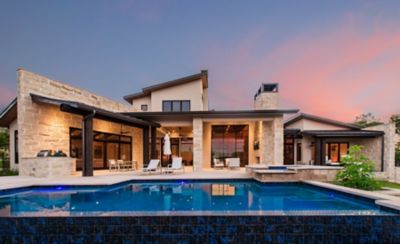 Modern Kitchen Pendant Lighting Project Details
Project Name Valetta Contemporary
Location Austin, Texas
Interior Designer and Builder Ames Design Build
Architect John Hathaway, Vanguard Studio Inc
Products Used Stamen pendants in Gray Glass