Located in the Alpine town of Merano, House T consists of two merging structures, which due to the landscape are slightly offset in height. Designed by Monovolume Architecture & Design, the home features a sprawling glass facade, letting in as much natural light as possible. The addition of hand-blown glass pendant lights in the dining room complements the structure's overall open and airy aesthetic. We're thrilled with the result.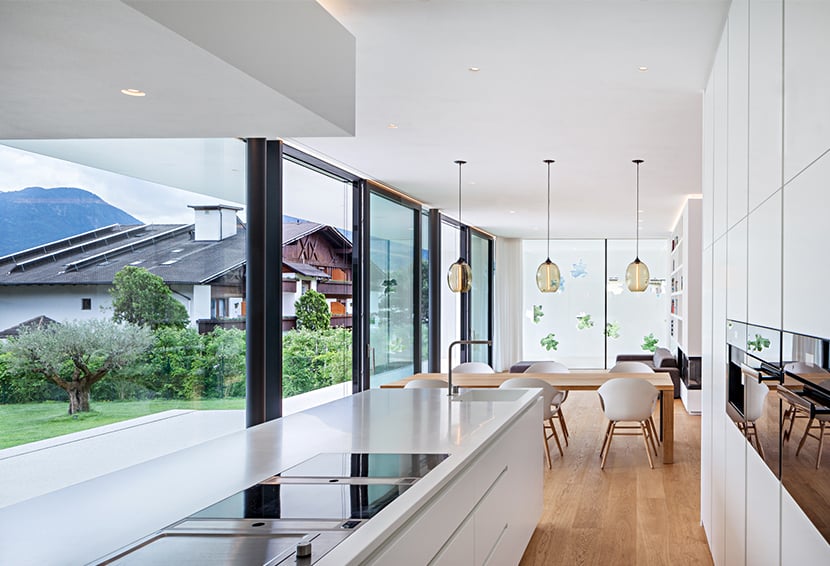 A trio of Ellipse Grand pendants in Smoke glass hangs above the dining table. Their classic oval shape and the neutral color complement the natural tones featured throughout the space, especially the light wood. The living area seen here opens onto a spacious terrace, with stunning views of the northern country. Excuse us, while we book the first flight out to Italy.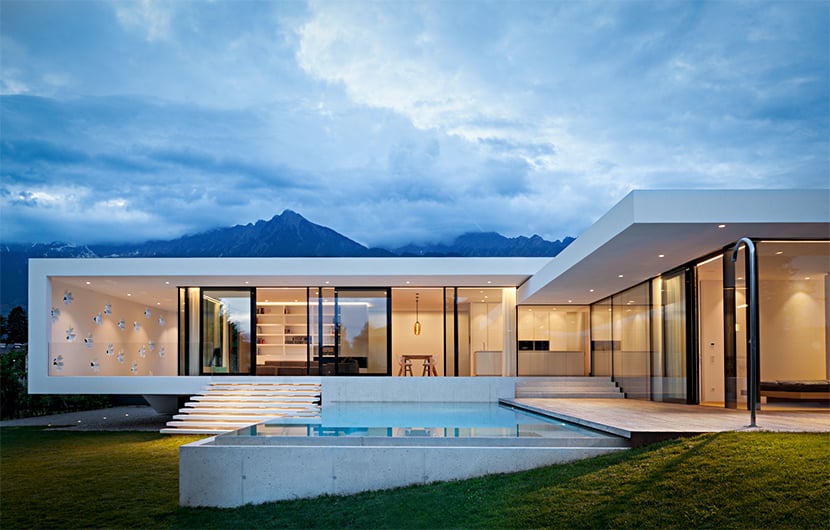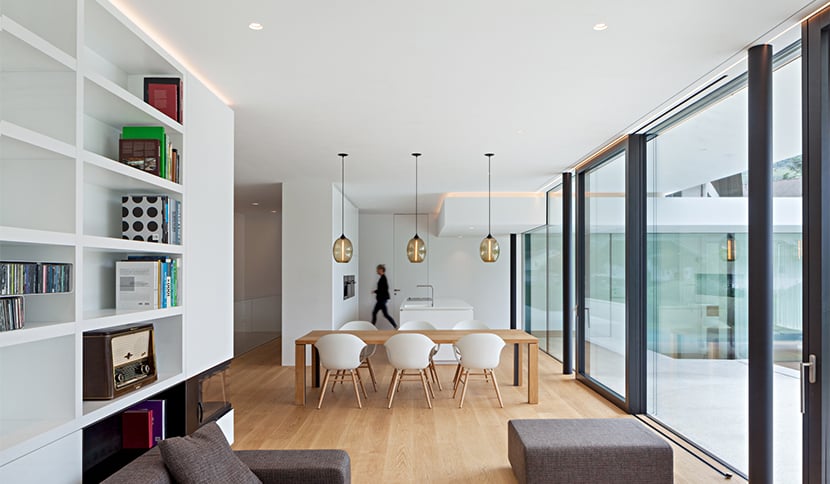 On one side of the house, there is a concrete wall with leaf-shaped cut-outs. The decorative pattern being used mirrors the vines around the property, while the purpose is to provide shade and airflow. When the sun hits each detailed opening, beautiful streams of light are sent across the patio. You can see too, that the pattern is reflected in the water of the pool outside this open-air home.
Whether you're a designer, architect, homeowner, or business owner, we would love to see how you incorporate Niche lighting in your projects! Send us your project information and awe-inspiring images for a chance to be featured on our blog and social media pages.