Designing a new space can be stressful, but it doesn't need to be, especially when you follow these simple steps when shopping for the perfect pendant lighting.
Different spaces call for different lighting, so before you decide on what Niche products you need, you must choose an area of focus. This will also give you a strong sense of how much space you have to work with — for a small room, a single pendant will do the trick, but for larger areas, a cluster of pendants or a modern chandelier will make a bigger statement. From restaurant and hotel lighting to bedroom and kitchen lighting, the possibilities are endless with Niche handmade glass products. Get inspired by these stunning installations and start planning your next project today!
After you have decided on your area of focus, it's time to pick your pendant style. With over twenty shapes to choose from, you are sure to find the best styles that suit your personality. Unify an array of silhouettes through a matching color scheme, wake up a space with a single pendant shape in varying glass colors, or change both the glass color and shape for a unique design. No matter how you choose to arrange your pendants, you will create a stunning display of hand-blown modern lighting.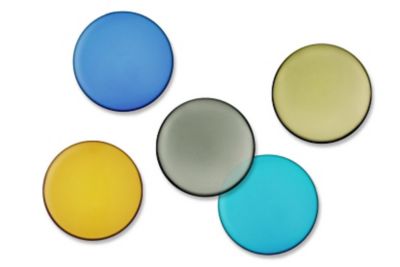 The next step when shopping for Niche modern pendant lighting is selecting your glass color. We melt the most pristine raw materials to make the most consistent and highest quality transparent glass. Glass color samples are perfect for envisioning a modern lighting fixture in your space and seeing what will work best for your project. Samples are available in sets of three or five, packed with care by Team Niche and delivered right to your door. Start picking the perfect color palette and order your glass color samples today.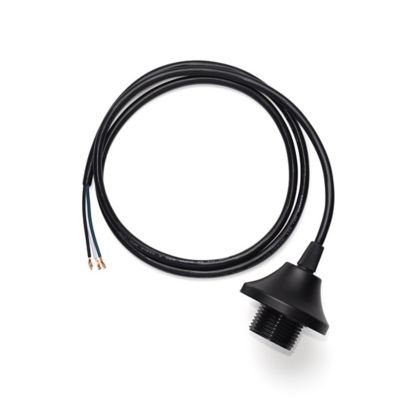 After you've chosen your pendant shape and color, you must decide on your accessories. Each pendant comes equipped with a cord set and ceiling canopy for hanging. Go classic with our standard 4' Black Cord Set or try the sleek and modern silver one for a custom look. All Niche canopy kits include a 5" domed ceiling canopy, mounting plate and screws, which will cover any standard sized opening. Choose from one of our four unique finishes — Black, Polished Nickel, Brushed Nickel, and White — to blend in seamlessly with your space! You can also choose your lamping. From the timeless warmth of incandescent bulbs to the energy savings of new nostalgic style LED bulbs, there's an option for everyone and every environment.

Before you place your order, feel free to reach out to Niche with any questions you may have regarding our products. Niche is a small company staffed by real people, like you! Need help with pricing or selecting your perfect pendant? Ask away! Your questions will be happily handled by people who want to see you in the best light possible.