Zach Hayes Design works with residential and commercial clients seeking a crafted, refined interior. Often beginning with nothing more than a drafted floor plan, the design firm is able to make visions into realities by suggesting modifications to interior layouts, lighting concepts, surface materials, and designing every detail of the space from furnishings to linens and tableware. That is certainly the case in this Chicago home, in which Niche kitchen island pendant lights are prominently featured.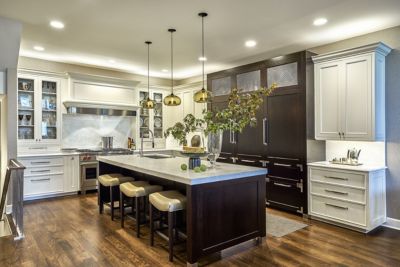 A trio of Aurora pendants in Smoke glass hangs above the kitchen island. One of the original Niche designs, the Aurora modern lighting collection features our signature inward curvature that perfectly showcases the nostalgic style bulb. Our signature Smoke glass complements the interior's neutral palette, bringing an earthy and subdued tone to the space.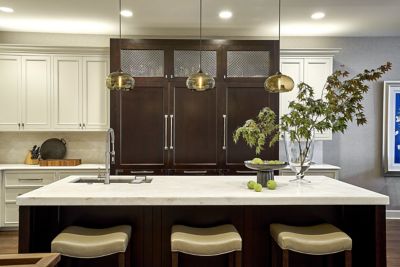 Wherever you choose to put your pendant lights, and no matter how you style them, a unique centerpiece of Niche's contemporary kitchen lighting will certainly be the perfect addition to your interior. Do you have Niche modern kitchen lights in your home? We'd like to thank you for supporting our original designs by featuring your Niche kitchen lighting project on our blog. You can send us your information and awe-inspiring images here.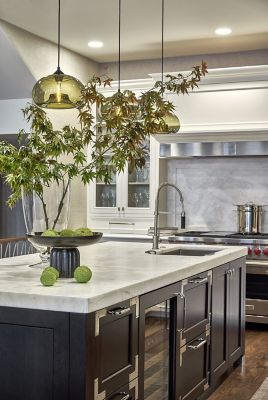 Modern Kitchen Lighting Project Details
Project Name Lakeshore East Private Residence II
Location Chicago, Illinois
Interior Designer Zach Hayes Design
Products Used Aurora pendants in Smoke glass