The Desert Financial Credit Union in Phoenix, Arizona underwent a complete renovation. The existing bank experienced a full demolition and rebuild of the lobby and adjacent offices. The result is comfortable and clean, inviting patrons to enjoy their time in the establishment.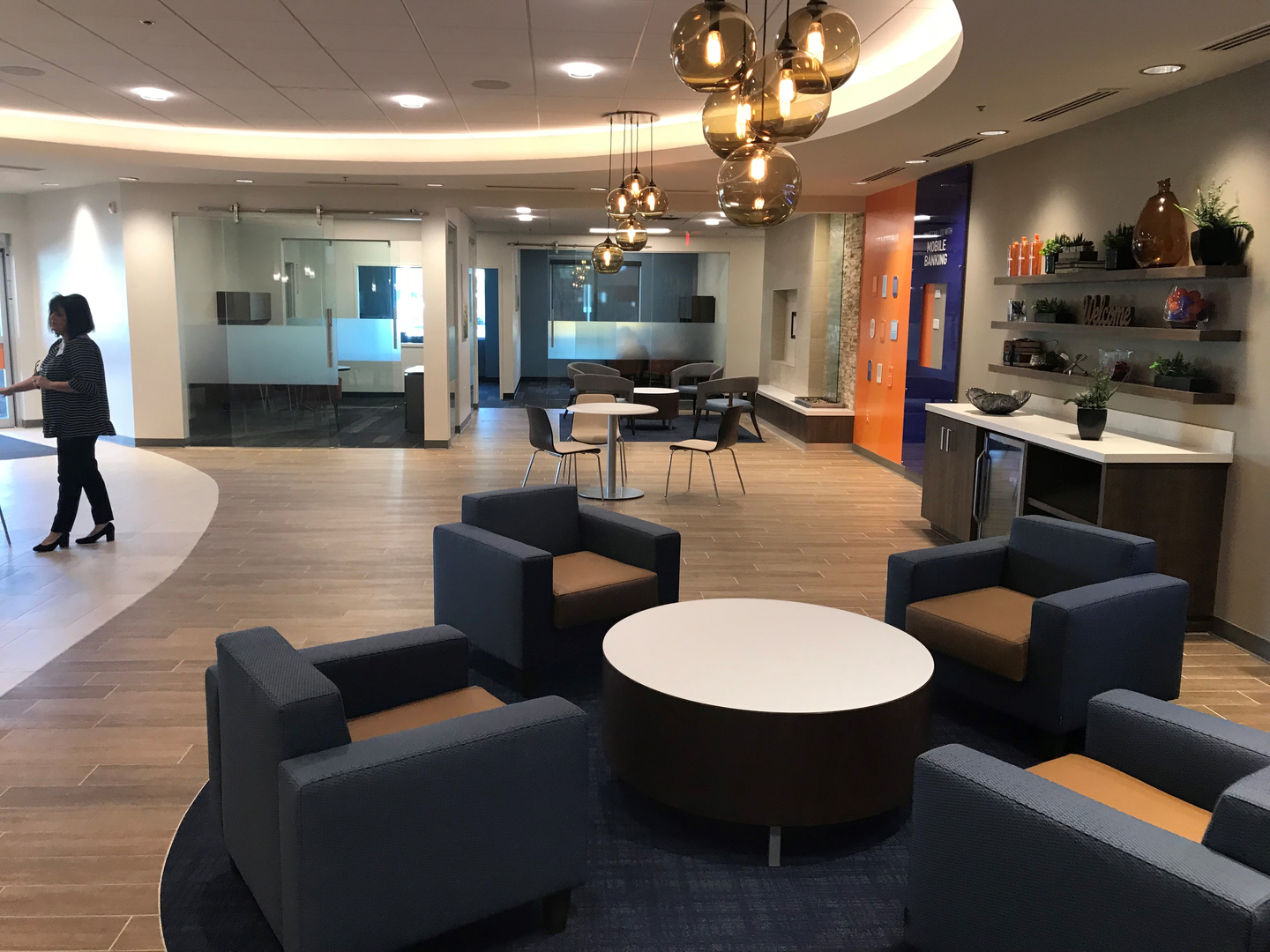 In the lobby, two Circular-5 Modern Chandeliers create eye-catching centerpieces above sitting areas. From the chandeliers hangs cascading clusters of Solitaire pendants in Smoke glass. The neutral but warm hue of our Smoke glass creates an inviting atmosphere for guests.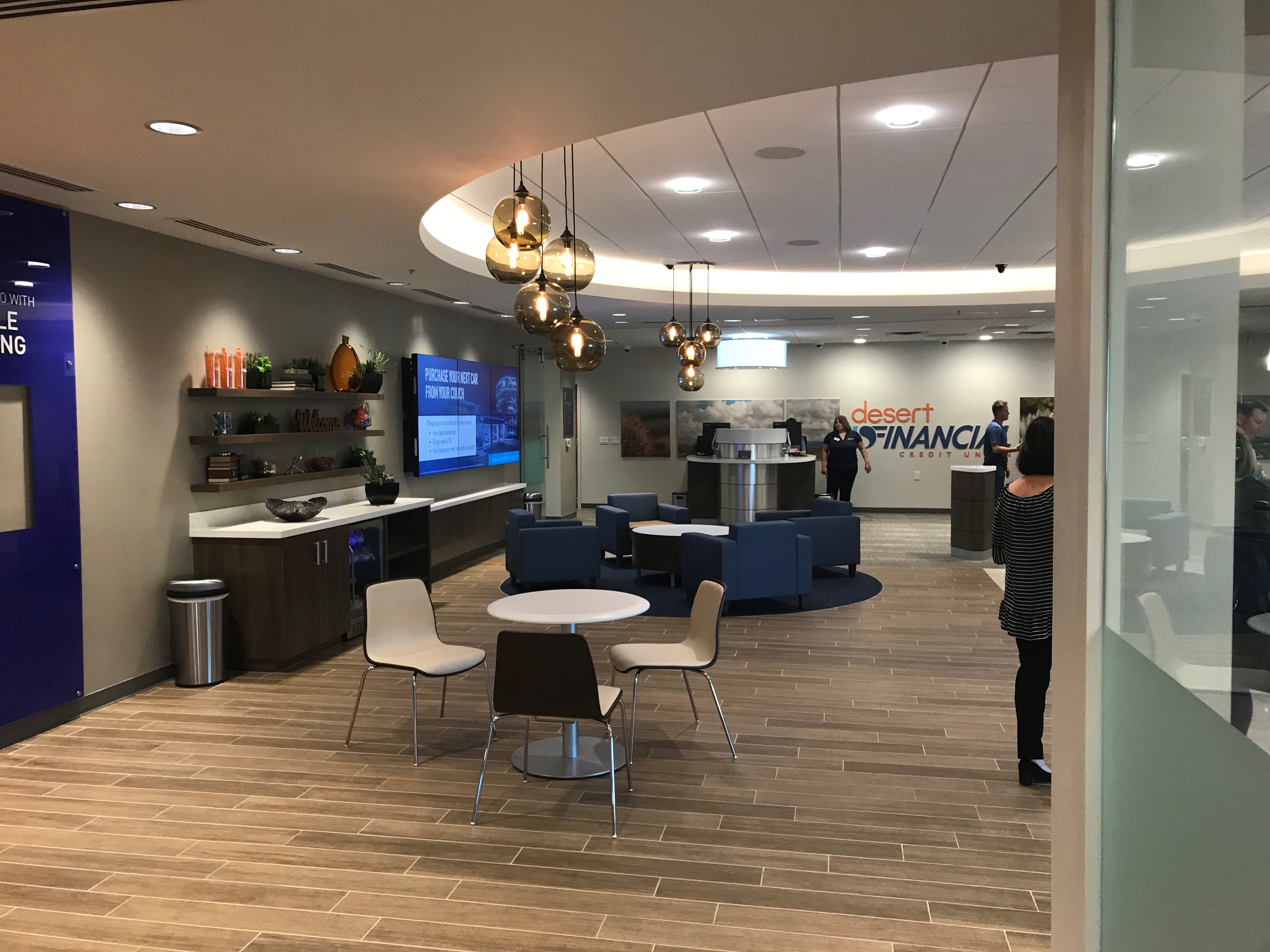 Are you looking to replicate this stunning project? Lucky for you, our Brushed Stainless Circular-5 Multi-Pendant Canopy is currently 50% off. You can add a head-turning chandelier to your home or business at a cant-beat discount. What are you waiting for?
Modern Office Lighting Project Details
Project Name Desert Financial Credit Union
Location Phoenix, Arizona
Construction Colley Construction
Products Used Smoke Solitaire, Circular-5 Modern Chandeliers