Justrich Design is an award-winning, San Francisco interior design firm crafting spaces using the "less is more" theory. Lead by owner Steve Justrich, he describes himself as being a "minimalist and modernist by nature." Colors, patterns, textures, and geometry are attractive to Justrich, and he makes those characteristics the focus of his interiors. "My spaces reflect personality and place, and are as current as they are evocative of the past," Justrich says. A perfect example of Justrich's design approach is the Telegraph Hill House in San Francisco that features a powerful, purple pop!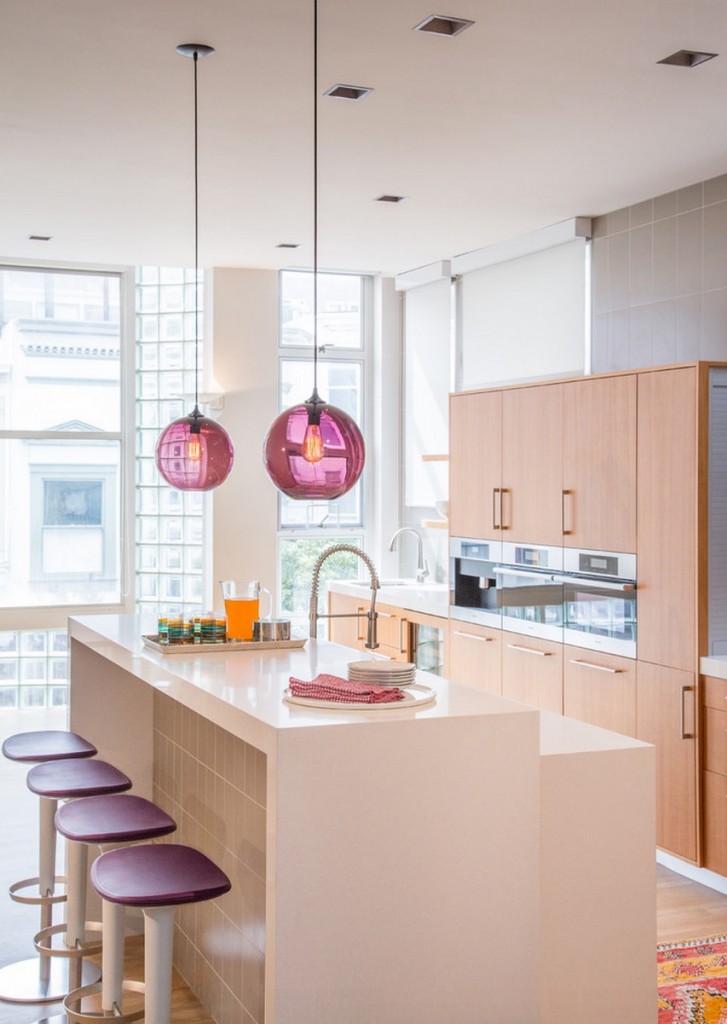 Due to the narrow nature of this quaint, apartment, keeping fixtures sleek and streamlined was key. The cabinetry creates appealing horizontal and vertical lines throughout the kitchen, drawing your eyes in every direction. The gray tile and backsplash even adds another dimension above the cabinets, creating the illusion of an elongated space.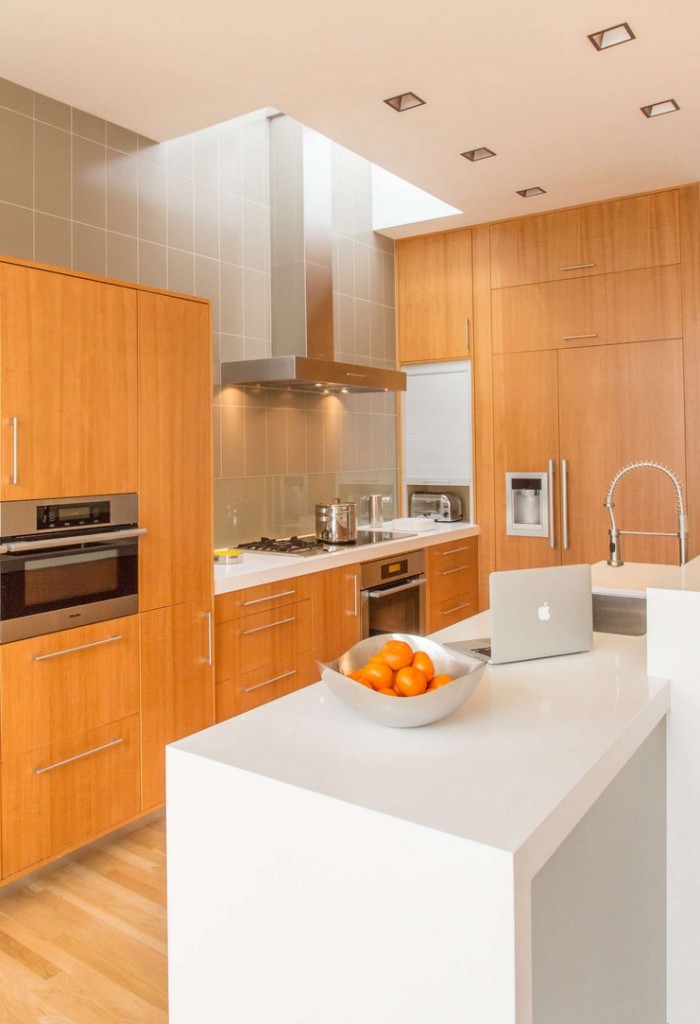 Against the warm-toned cabinetry and hardwood flooring and neutral tiles, two Niche Solitaire pendants in Plum adorn the kitchen counter. They pair perfectly with the chic, matching bar stools of the same hue. Justrich's eye for simplicity comes to fruition by making the vibrant violet the stand-out element for this scene.
In both the kitchen and bathroom, lines, shapes, and patterns play a big role in creating the illusion of space. It almost seems as if this modern bathroom goes on forever! Neutral tile and pristine fixtures paired with the crystal clear floor-to-ceiling shower doors reinforce Justrich's minimalist technique.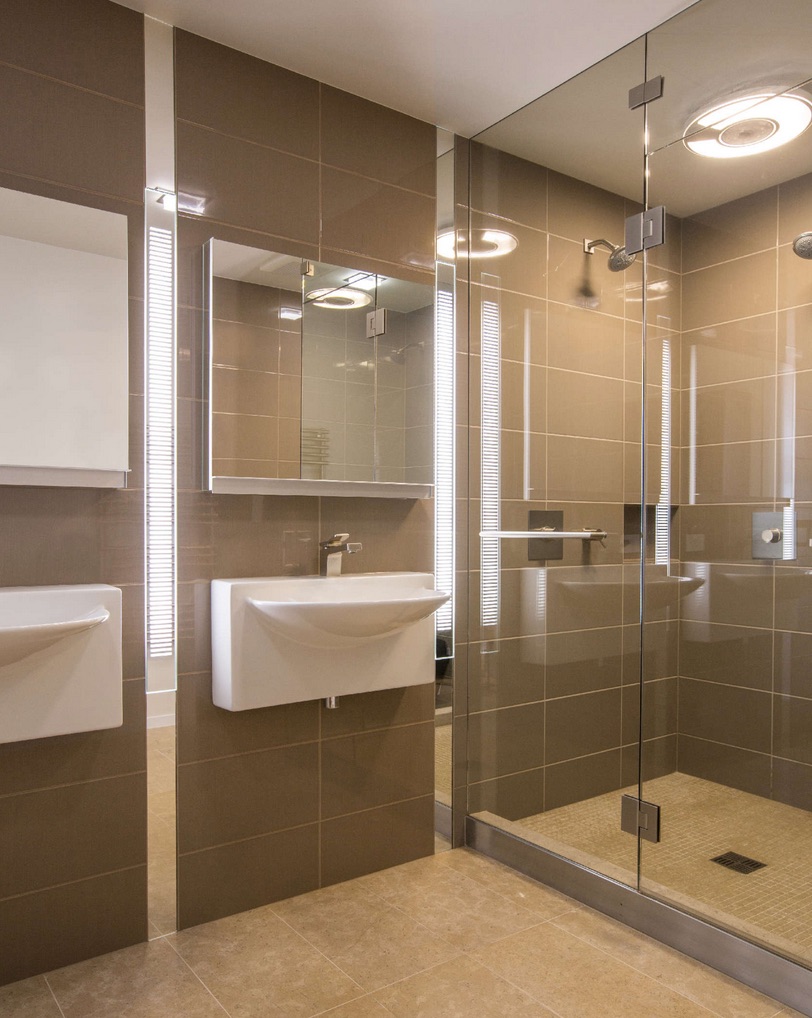 Looking for the right pendant pairing over your kitchen island? Come browse our selection of seconds and samples at our Spring Factory Sale on June 13th and 14th! You'll save 50-80% off, so don't miss out! Can't make it to Beacon, New York? During the same weekend, you are also eligible for 20% online pendant orders! Get all of the info here to start saving!