Ian Graham of Toronto-based
Oomph Design Inc.
, has lead his multi-disciplinary firm in creating award-winning residential and commercial projects, custom furnishings, graphics and branding. The integration of these specialties create an effective design resource that can tackle complicated projects of various scopes. Oomph Design has selected Niche Pendants for several
past
and upcoming projects, so we're happy to see our lighting once again!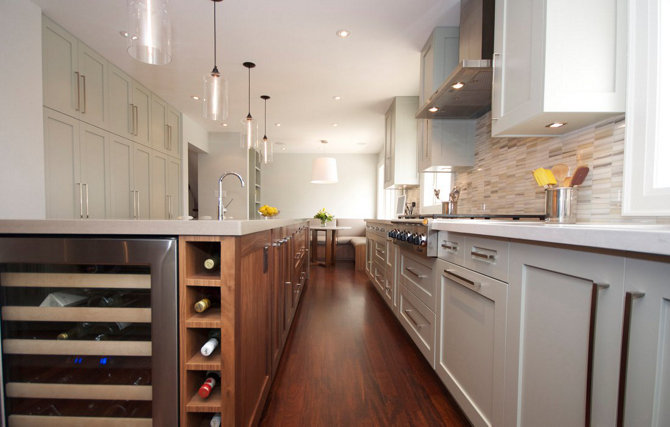 Graham's philosophy stems from ignoring convention and trends, and instead combining innovative ideas with practical solutions, without undermining comfort or functionality. The kitchen island has both standard cabinetry and unique built-in shelving for wine bottles, perfect for entertaining.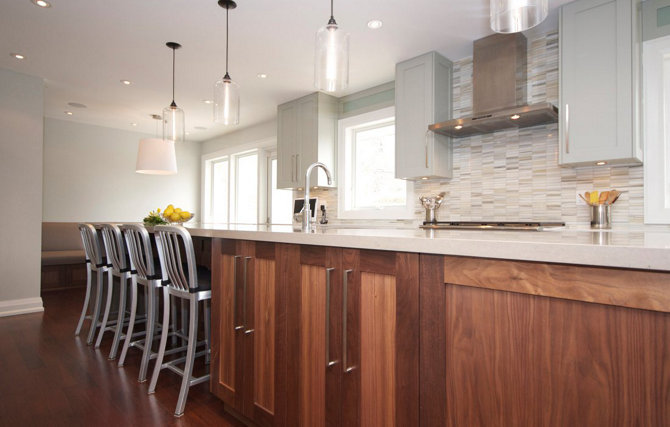 The wood base cabinetry provides a stark contrast between the soft blue cabinets and white and gray tile that line the perimeter of the kitchen. Graham emphasizes the island's warm-toned base cabinetry as the centerpiece of his design.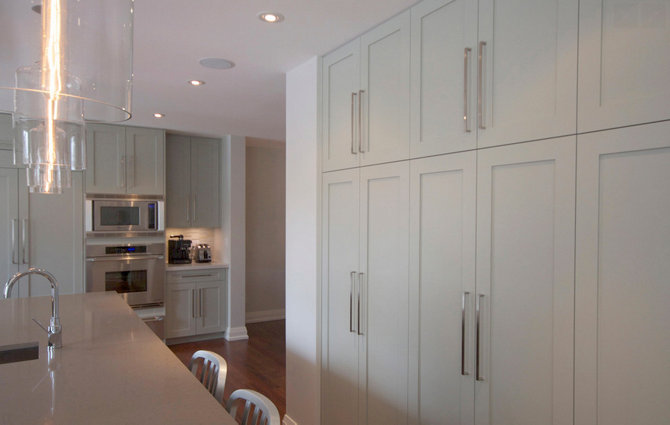 Niche Bella Pendants in Crystal add just the right amount of embellishment to the hospitable, simple gathering space, reflecting among the silver hardware and appliances.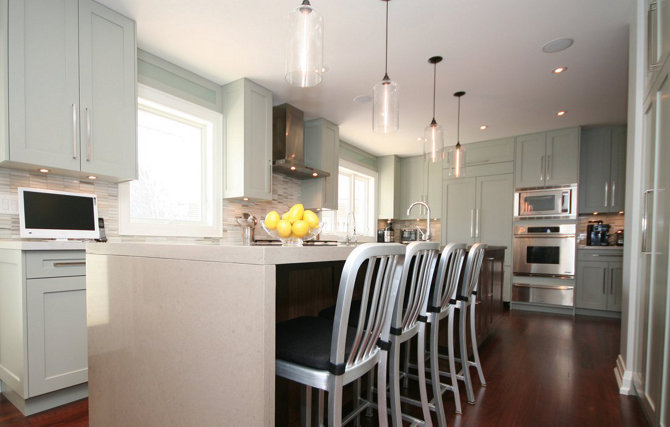 Additionally,
Emeco's Navy Chairs
, add a stunning, nostalgic touch to the kitchen. During World War II the U.S government gave the Electrical Machine & Equipment Company (Emeco) a big assignment: make lightweight, strong chairs that could withstand water, salt air and sailors, and have them last a lifetime. Today, the aluminum chairs are still manufactured for practical purposes and have manifested into different styles, such as these shiny bar stools.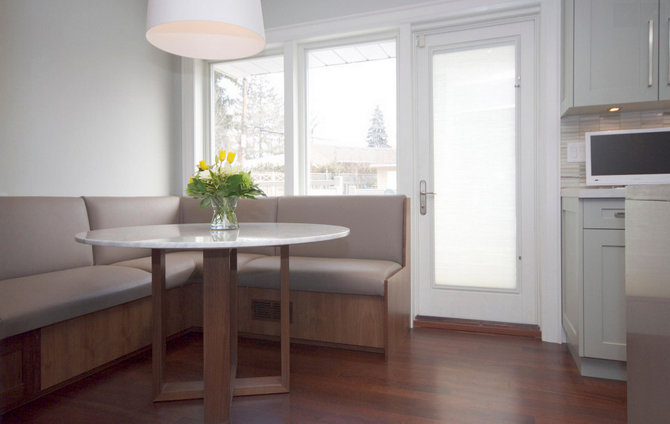 Taking a step back from the utilitarian, metallic bar stools, this kitchen also offers a cozy eat-in nook with cushioned benches. Graham's use of tasteful incongruities is a refreshing perception in modern interior design.