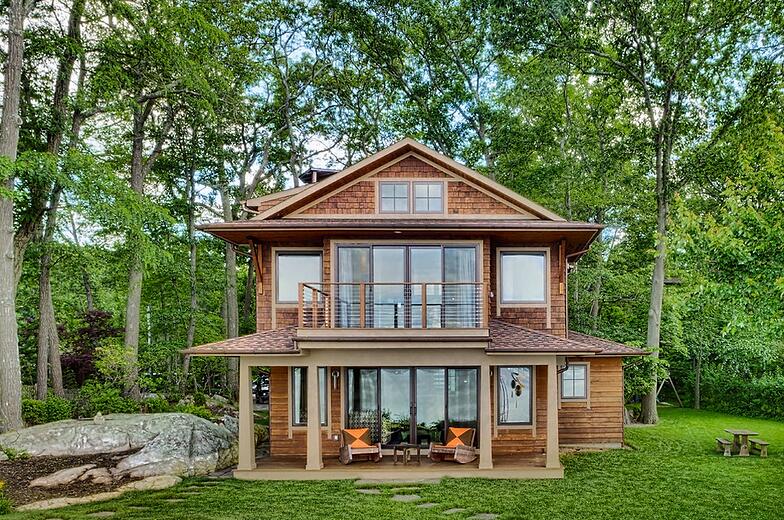 The sky is blue and grass is green - it's spring and vacation season is just around the corner! You don't have to go far for this beautiful house on Lake Oscawana in Putnam Valley, New York designed by Hudson Design Architecture and Construction. Established by architect James Copeland in 1986, the firm offers a seamless composite of services in project planning, architecture, and interior design. Copeland's talented, close-knit team thrives as a result of their diverse backgrounds, broad areas of expertise, and passion for details. You'll certainly see the collaboration between the three services when you step inside the Oscawana Lake House!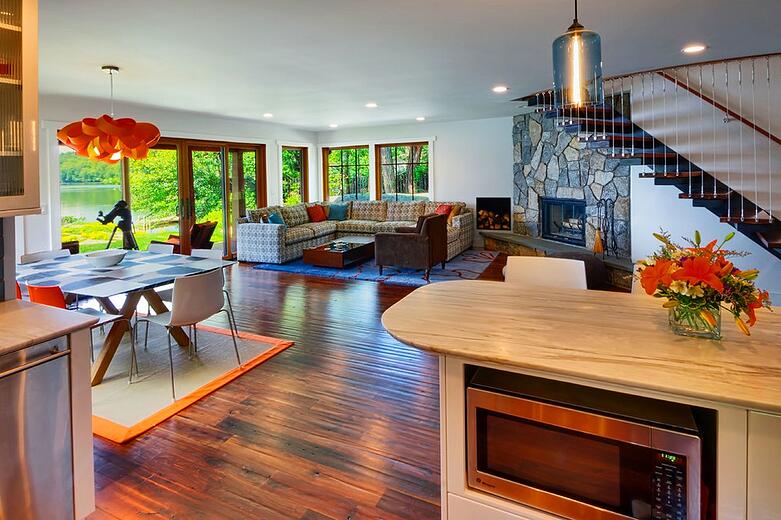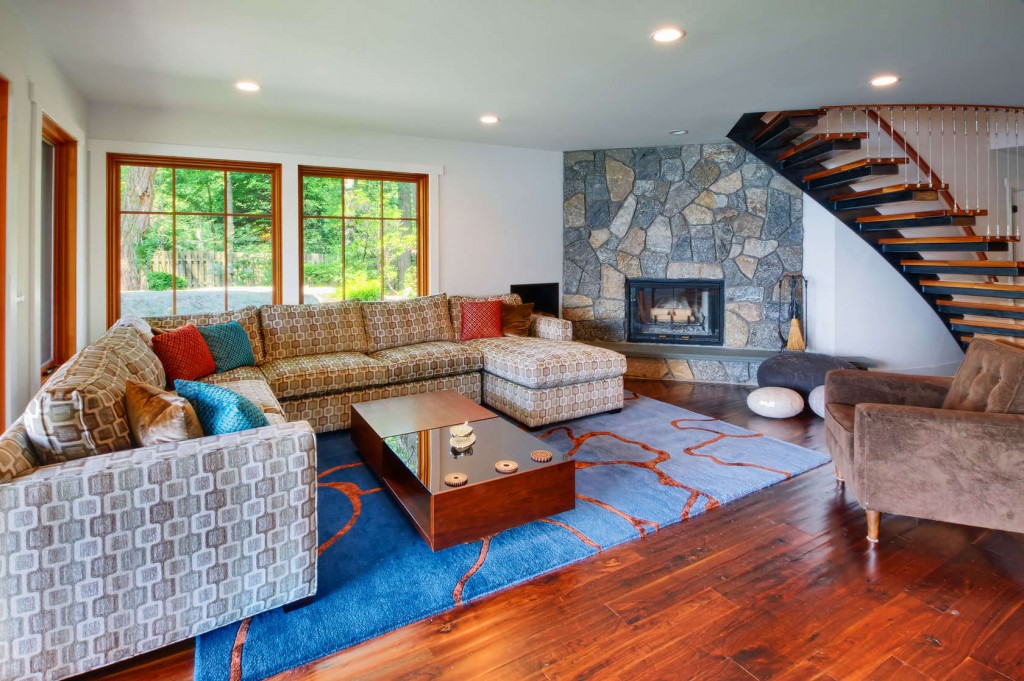 The home sits between the lake's rocky shoreline and existing wetlands. Hudson Design aimed to capture the surrounding area inside the home with unique wood finishes and cool hues, for a rustic but contemporary feel. Floor-to-ceiling windows line the perimeter of the open floor plan and lend gorgeous panorama views of the lake and beyond. The unique curving stairway constructed of steel, walnut, and stainless steel cable serves as the backbone and focal point of the interior.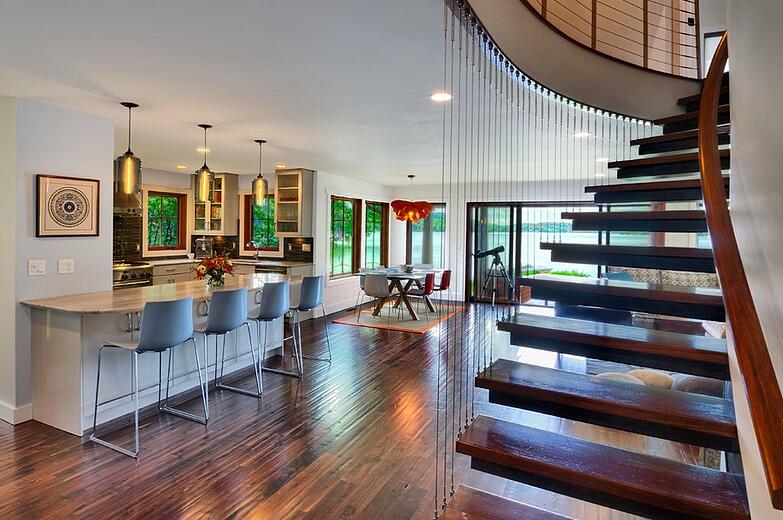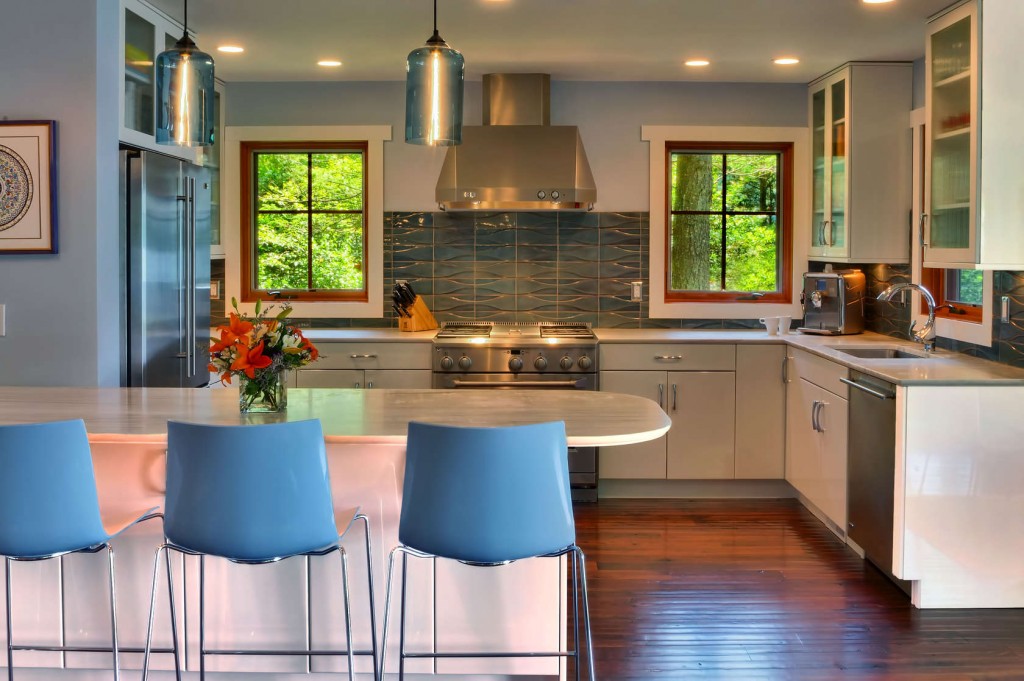 The kitchen's gathering space houses a row of three Niche Bella pendants. Between the blue stools, unique blue and silver tile backsplash, and our elegant sapphire pendants, Hudson Design successfully brings the outside's sky and lake scenery indoors. The appliances and fixtures add modern, industrial elements to the serene, secluded lake home out in Mother Nature.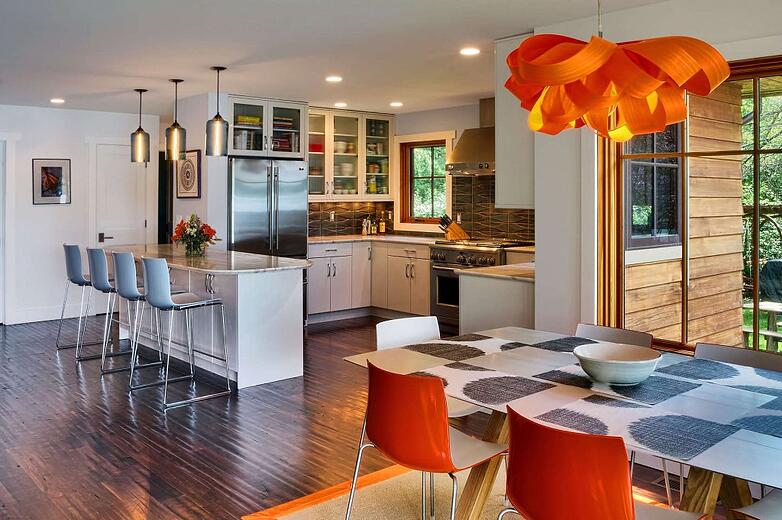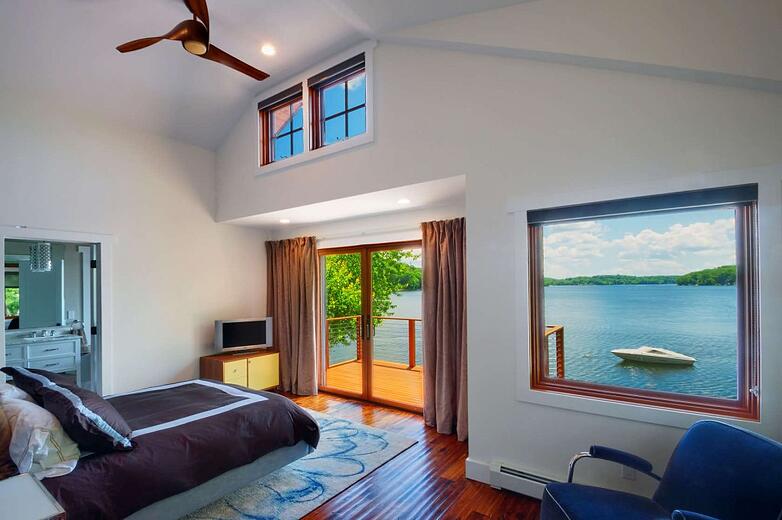 While we can't quite offer this bedroom's stunning view, we can offer similar Hudson Valley scenery at our Spring Factory Sale in Beacon, New York! Love the Niche pendants in this home? Then, you'll love to save 50-80% off pendant lighting and more of our handmade glass products at the sale on June 13th and 14th. What are you waiting for? Get more information, sign up now, and save!