After nearly a decade and a half of designing Southern California's finest buildings, Mauricio Oberfeld met face to face with his most difficult client: himself. With help from Zoltan E. Pali and Simon Hamui, Oberfeld managed to construct his ideal home. The result is stunning, and we are thrilled to see an impressive cluster of Niche modern pendant lights in such a talented craftsman's space. Luxe Magazine must agree, because they chose to feature this interior in one of their issues.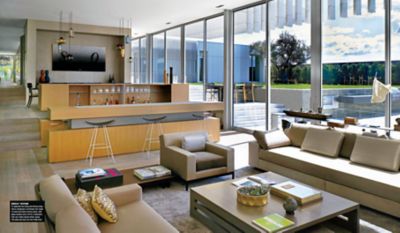 A cluster of handmade Niche pendants hang above a custom wedge wood dining room table. The combination of Smoke, Sapphire, and Amber glass brings color to the space while also complementing the neutral palette. The grouping of pendants include our Pharos, Pod, Minaret, and Encalmo-Stamen lights. This modern dining room display makes a decorative and intimate statement while also providing enough light for the table. The floor-to-ceiling window that opens to an outdoor patio provides additional natural light, which enhances the space's overall feel.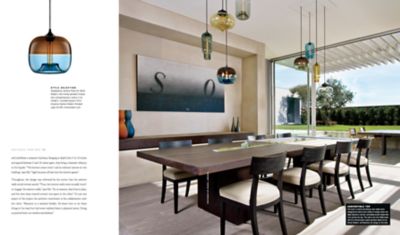 You can read more about this home rennovation in Luxe Magazine. Interested in viewing other pendant lighting clusters installed in a range of spaces? Get inspired by three modern interiors with groupings of Niche lights.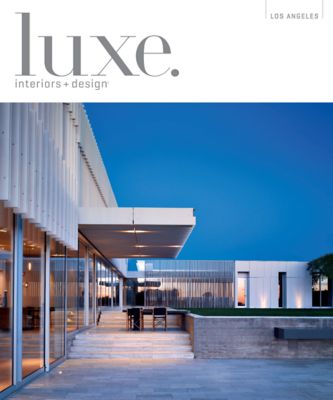 CONTEMPORARY LIGHTING PROJECT DETAILS
Project Nightingale 1
Location Los Angeles, California
Home Builder Dugally Oberfeld
Interior Designer Simon Hamui
Architect Zoltan E. Pali
Reference Luxe Magazine