Poolehaus Residential Design and Paul Werner Architects have teamed up to create an incredible house on Lake Alvamar in Lawrence, Kansas. The main focus of the space is on the kitchen and dining area which feature high vaulted ceilings as well as an open floor plan.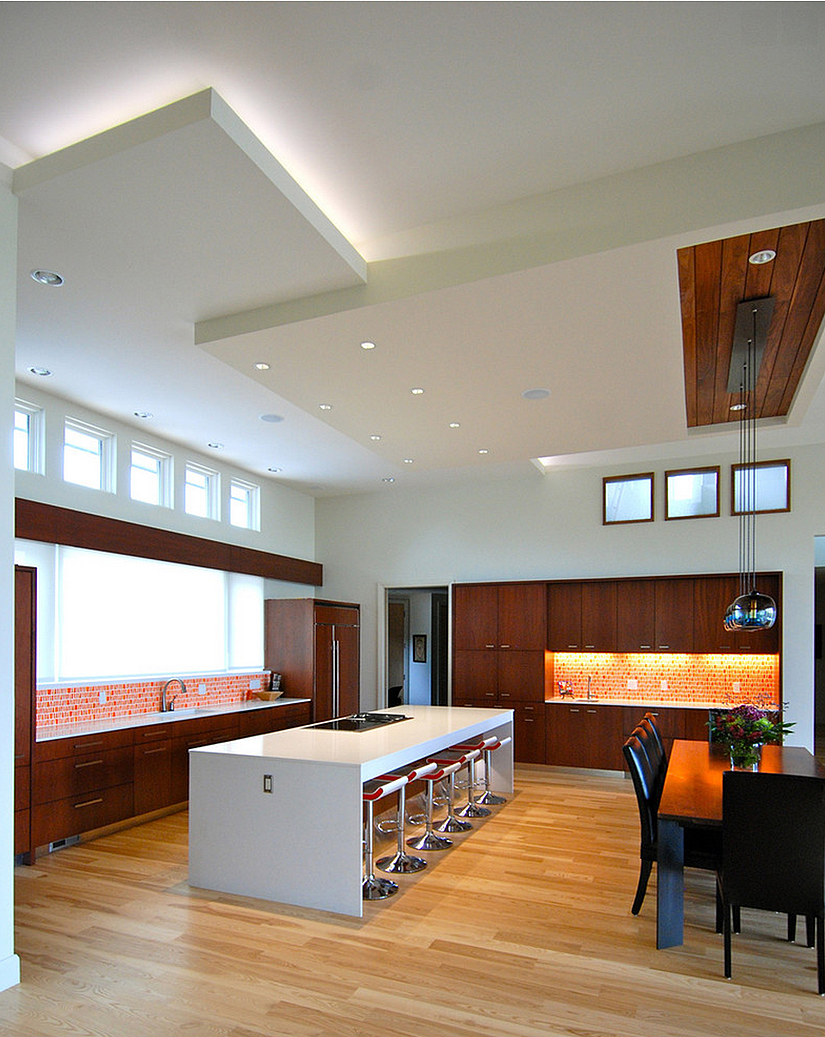 Above the dining room table hang four of Niche's own, Encalmo-Stamen in Sapphire/Chocolate. We love the way the prominent orange tones in the room complement the blue hues of the glass pendants.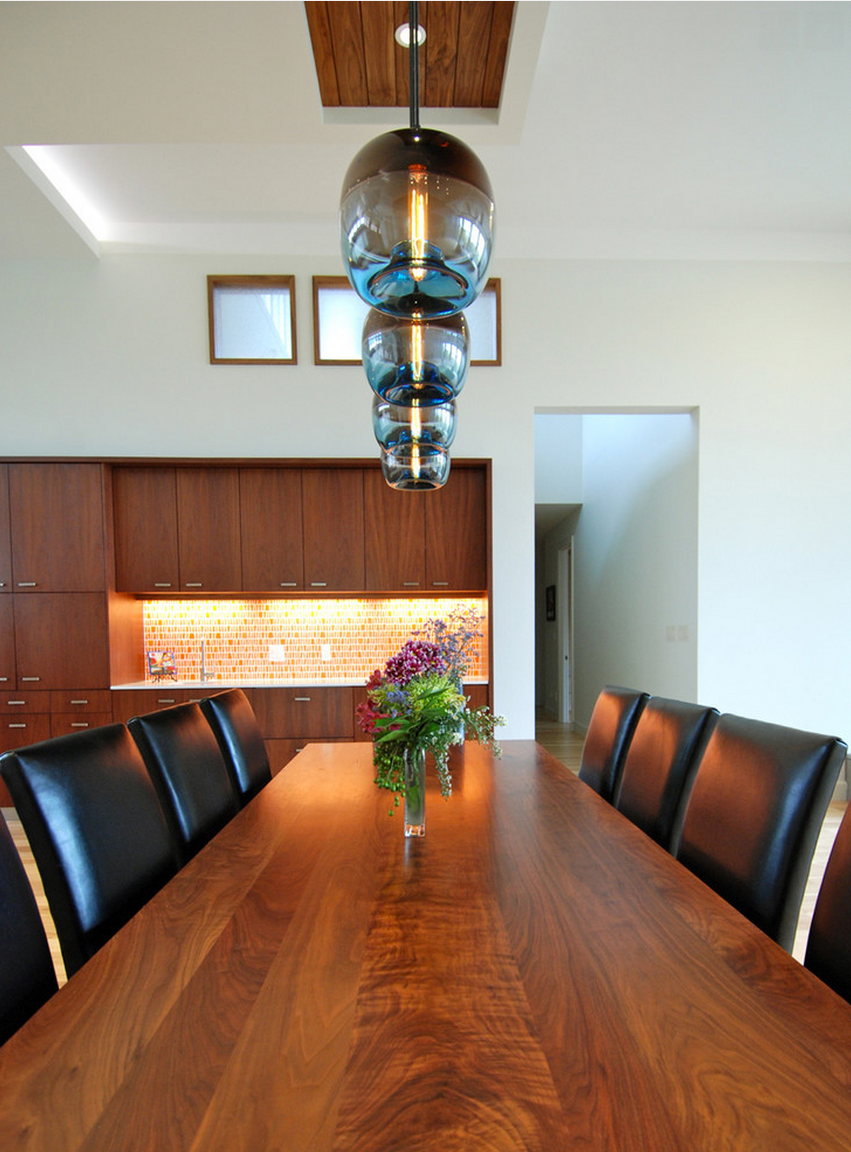 Photos property of Poolehaus Residential Design, for more images click here.