Jeni Gamble of gamble + DESIGN was challenged with the update of a Victorian interior that was originally covered in pink from floor to ceiling. Not an easy task by any means!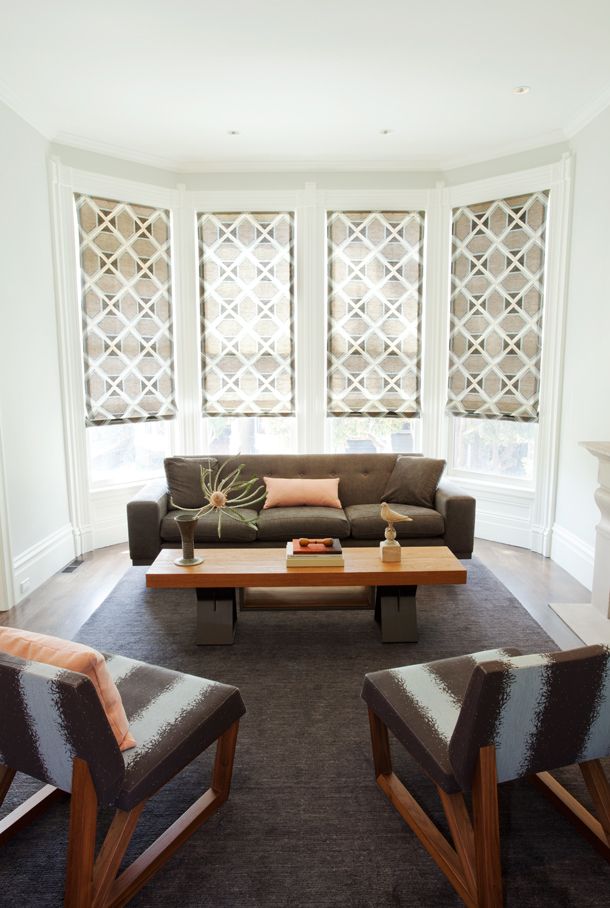 Her stunning interior transformation radiates a calm and relaxing ambience that flows from room to room, with a focus on the little, but powerful, details such as fabric and woven textures, hardware selection, locally handcrafted wooden tables, tile and finishes.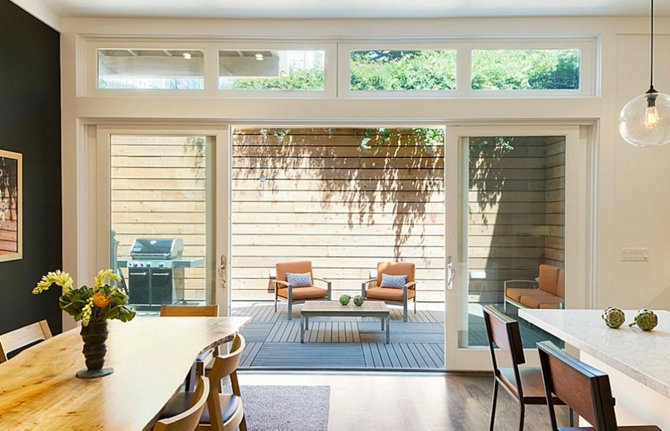 A sun-drenched patio links to the eat-in kitchen through large sliding doors, revealing a black accent wall. This dramatic use of color could be considered unusual, but the homeowners favored this idea as a backdrop for art.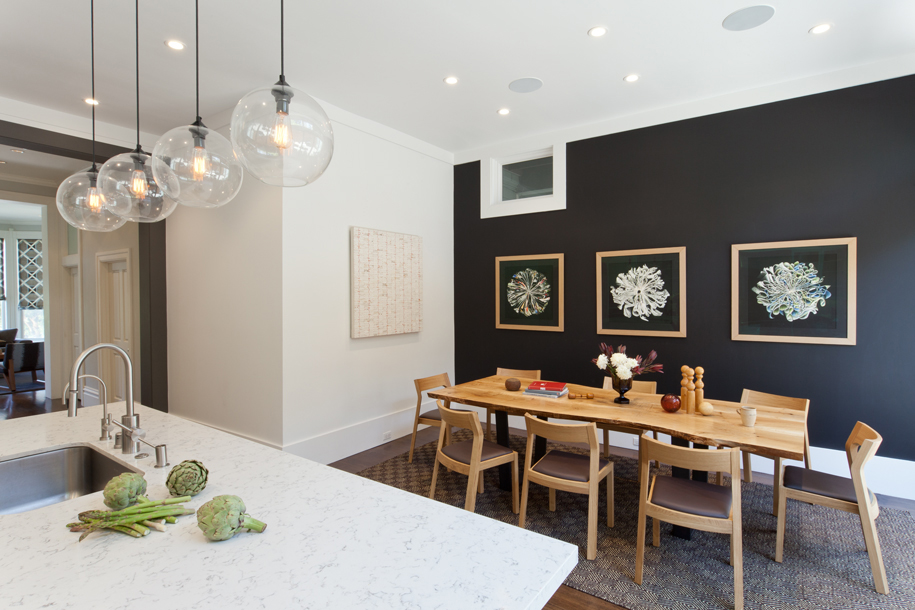 Gamble is applauded for her use of clean, modern lines, color palettes, textures, and her keen attention to light. With the incoming sunlight in mind, Gamble used a row of Niche Solitaire Pendants in Crystal to contribute to the serene luminescence of the space.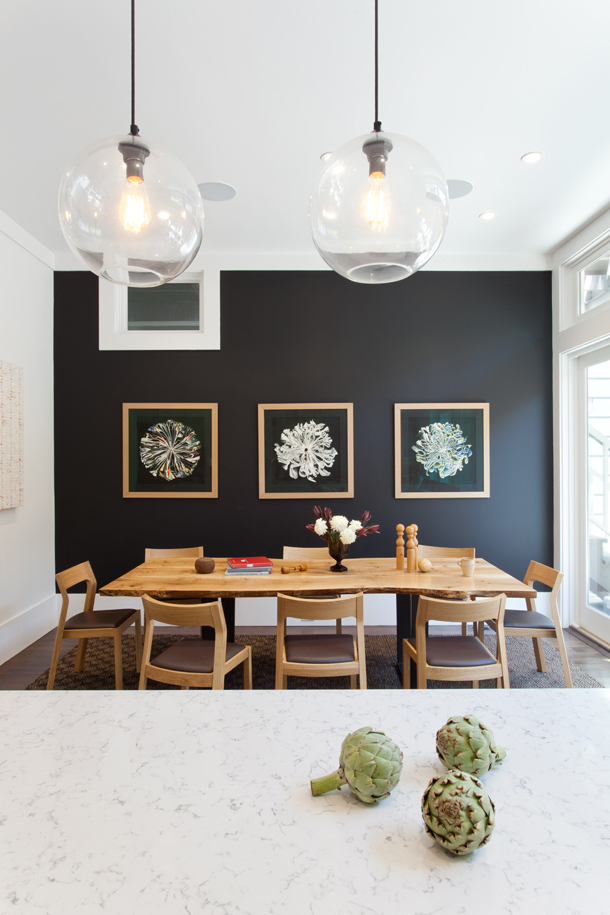 See more of this home and other projects from gamble + DESIGN and browse our Solitaire Pendants, too!