Kati Curtis Design is a New York City interior design firm specializing in crafting "visual stories" in both residential and commercial spaces. Kati and her team aim to create signature surroundings that fully express their clients' personalities and backgrounds. The firm's broad knowledge of classic design paired with the individuality of each project has led to their success and have helped garnered a reputation for designing extraordinary interiors. A perfect example is the design of this West Village townhouse - it truly captures the essence of the great outdoors, despite being cooped up in Manhattan!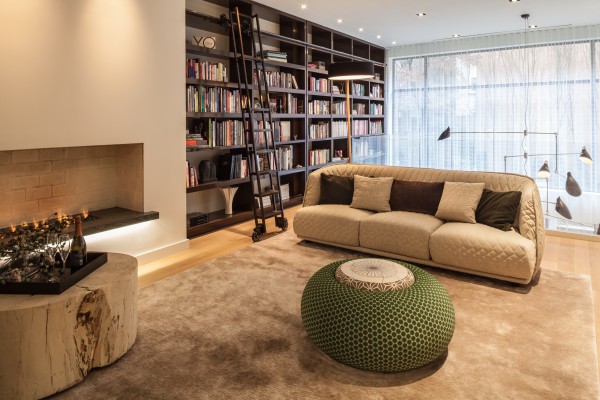 Neutral tones take precedent in the design, creating warmth and comfort throughout the entire home. The modern, exposed fireplace paired with the natural wooden coffee table illustrate an intimate indoor campfire setting.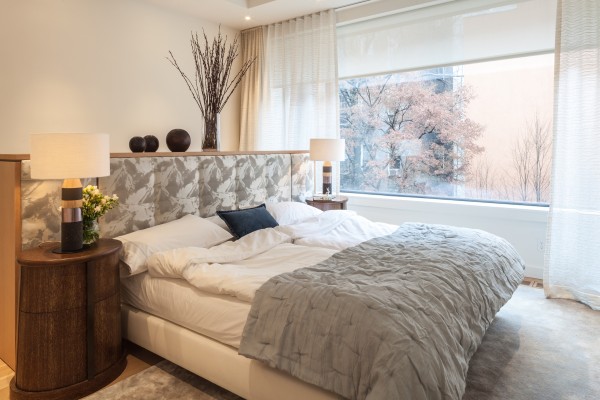 Large windows might seem daunting in New York City, but the organic decor of this bedroom pairs perfectly with the foliage seen outside, unifying the two.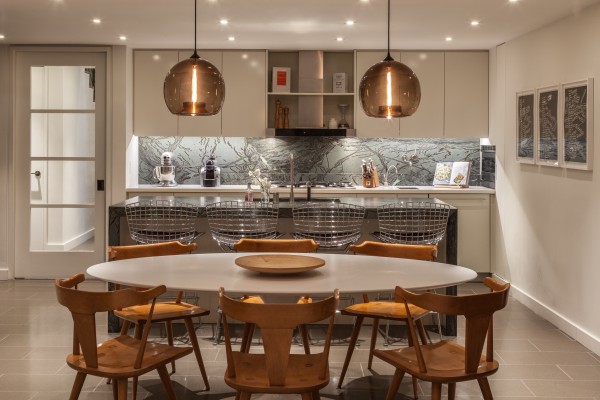 The kitchen gathering area sports angular wooden chairs, and two of Niche's Chocolate Stamen pendants, furthering the rustic contemporary personality of both the interior and the pursuits of its inhabitants.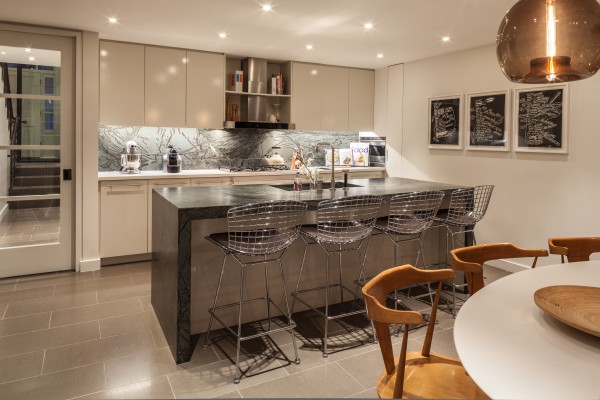 A unique backsplash design, a close-up of a map, creates an intriguing focus behind the white countertops and cabinetry.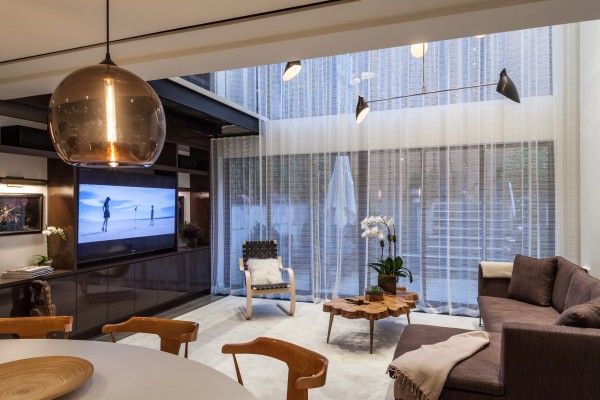 Love how our Stamen pendants look in this space? You could win one of your own! From now until Sunday, January 18th, participate in our Instagram contest to win a FREE pendant! Find out more here.