Peek at this pristine home in San Francisco designed by EAG Studio! The small team at this California design firm guides their clients' interests every step of the way, ensuring true craftsmanship that unifies their thoughtful and sophisticated aesthetic. EAG Studio teamed up with Fireclay Tile to complete this stunning kitchen and bathroom renovation.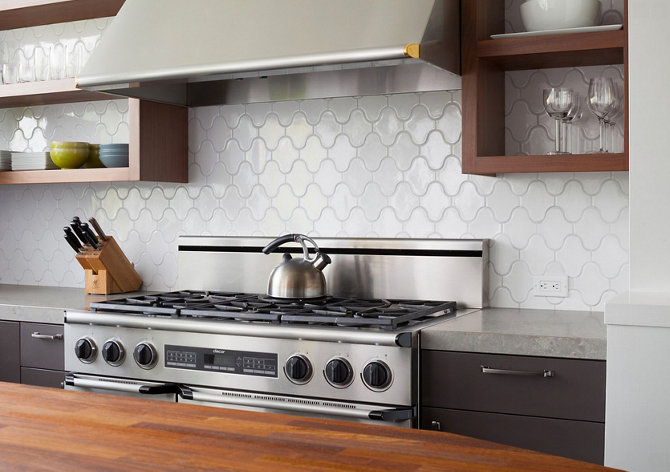 Suggesting hints of industrial style, the kitchen gets a bohemian touch with Fireclay Tile's Paseo tile in White Gloss. This chic backsplash offers a subdued, yet powerful contour along the perimeter of the appliances and countertops.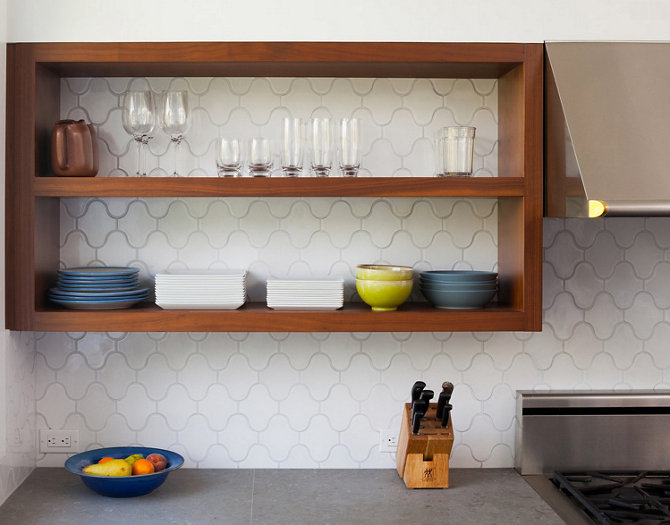 Featuring modern open shelving, the tastefully stacked glassware and warm woodgrain stand out against the clean white backdrop.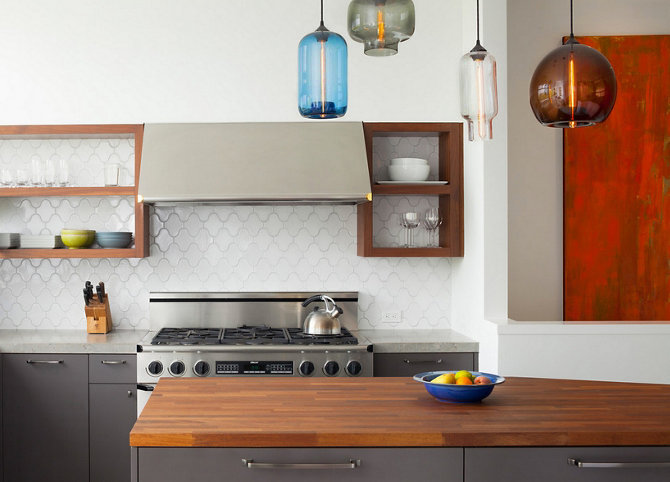 Above the center island are a bold variety of Niche Pendants - the Pod in Sapphire, Oculo in Gray, Pharos in Crystal, and Stamen in Chocolate. While quite the mixed bunch, they certainly play nice with this kitchen's characteristics - from the wood grain and dishware, to the artwork and fixtures.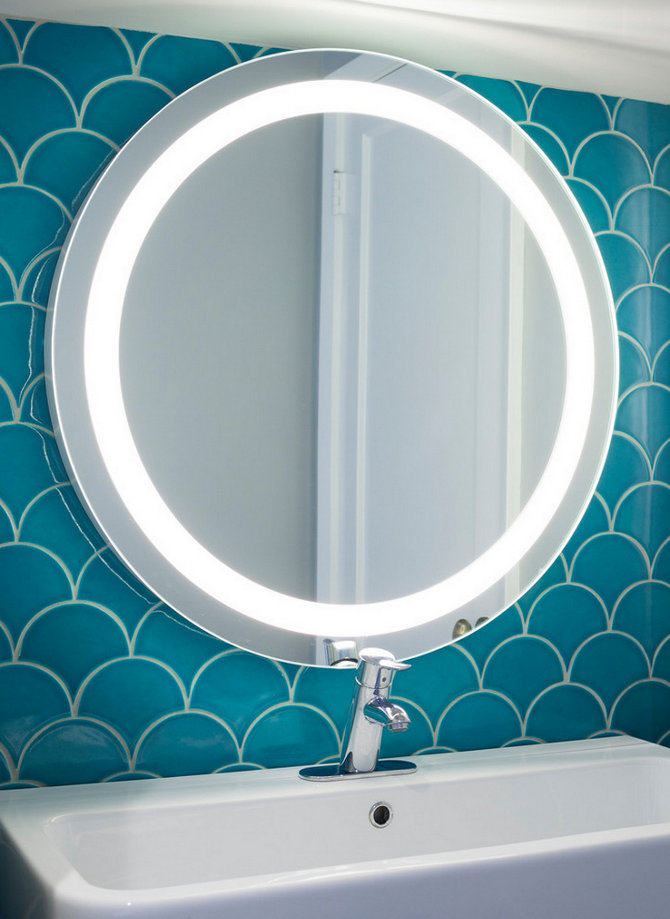 Similar to Niche's handmade in New York mantra, Fireclay Tile prides themselves in being handmade in California! All of their tile is eco-friendly and sustainable, containing 60% recycled materials. It's great to see quality, handmade products made on opposite coasts of the USA come together! Moving into the bathroom is Fireclay Tile's Ogee Drop tile in Turquoise and Hexagon tile in Morning Glory Matte.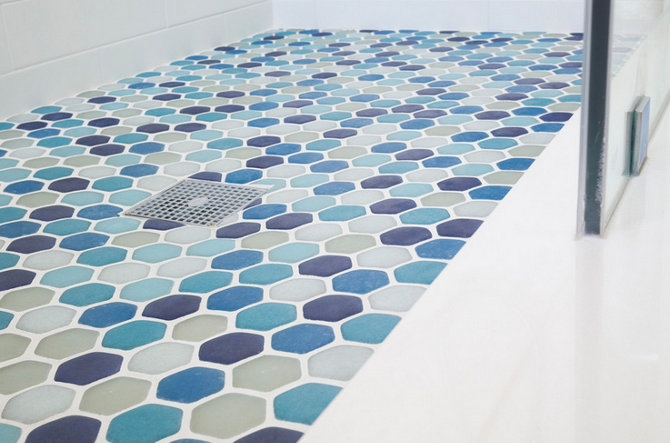 Be sure to check out more amazing projects and photos from EAG Studio here, and don't forget to shop handmade products from Niche, Fireclay Tile, and your other local, small businesses!