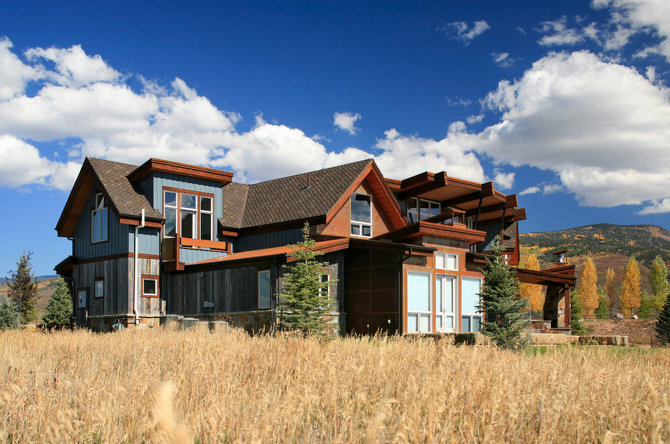 Well acclaimed Colorado firm, David Johnston Architects, is known for sourcing materials and partners as locally as possible. They keep a small, personalized radius for their work, focusing on the Aspen, Colorado area where outdoor pursuits are aplenty. DJA believes every home should be a reflection of those who reside within its walls.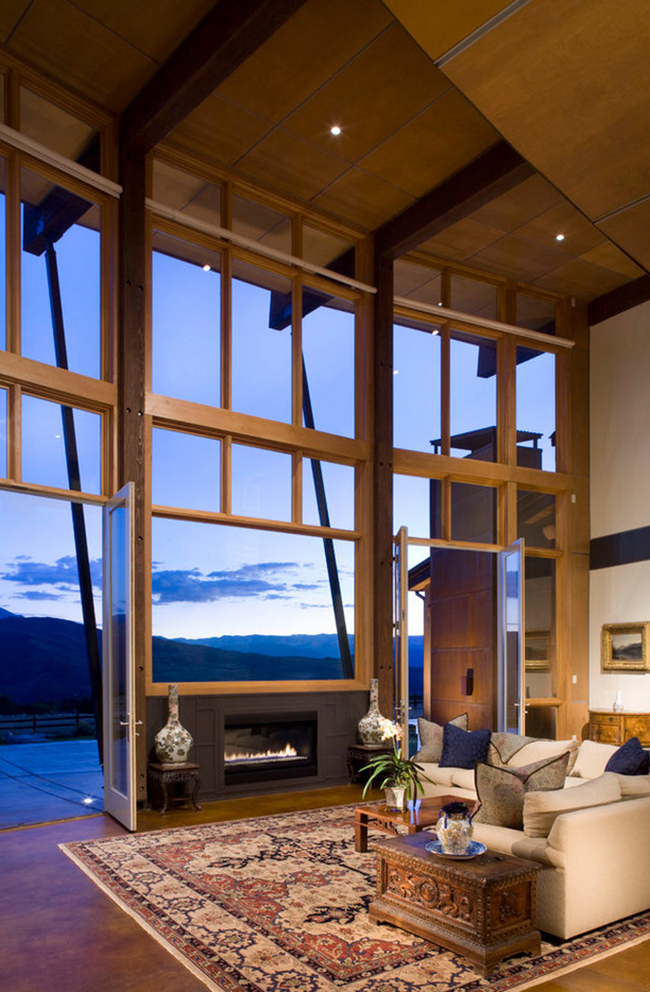 Fox Run 13 is a contemporary spin on a traditional ranch-style house, nestled among three side of mountains and the Roaring Fork River. Combining outdoor aesthetics and the importance of livability, DJA puts emphasis on the details. Large floor-to-ceiling windows bring the rolling blue peaks up close and personal, and contribute to the warm, earthy glow of the interior.
During the twilight hour, Niche's Pharos Pendants in Gray glow while providing an organic transition between the dusking sky outside, and the timbered surfaces inside.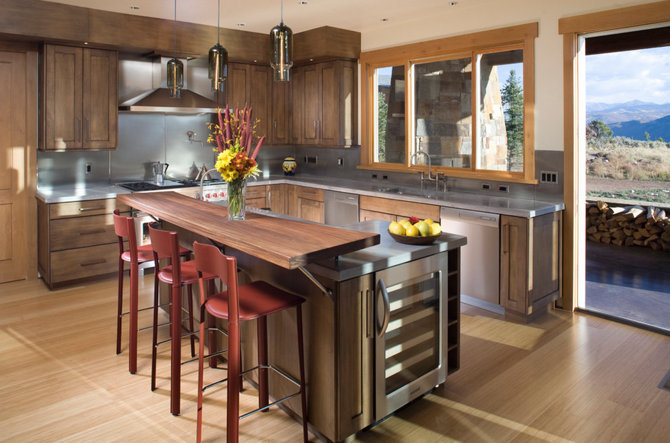 In the company of daylight, our Pharos Pendants unify the metallic finishes of the counter with the remaining sun-speckled space.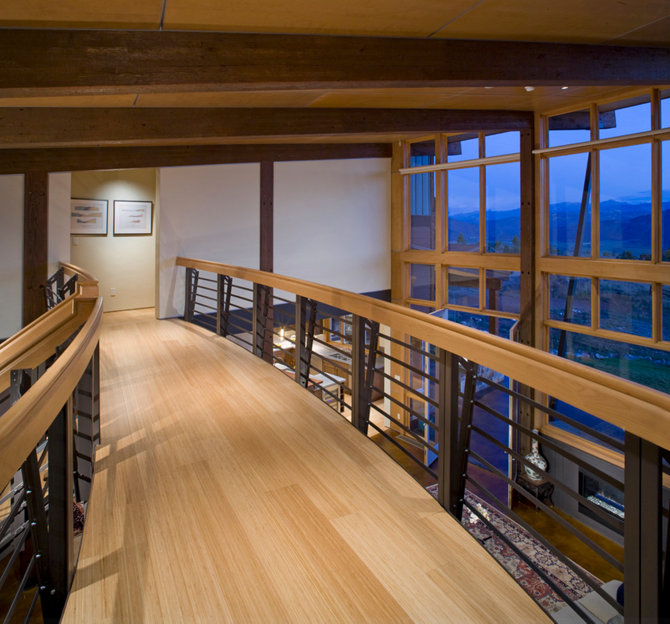 View more images of this project here and don't forget to browse our Pharos Pendants!