Ann McCulloch of Ann McCulloch Studio recently redesigned the interior of a mid-century home by the late and well known Northwest architect Van Evera Bailey. Created with the intention of using authentic, custom made, and period-inspired lighting throughout the home, Ann McCulloch Studio chose to utilize Niche's handmade pendants with a custom lighting fixture.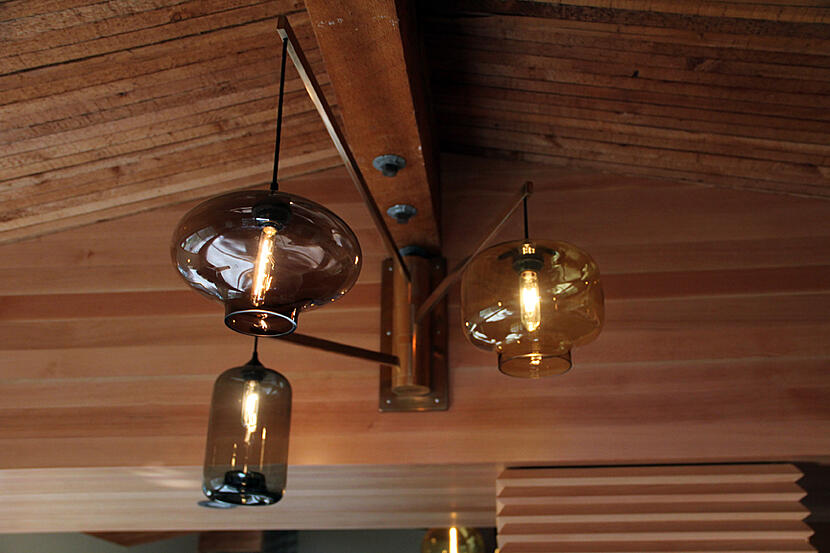 Our Terra, Stamen and Pod pendants hang over the kitchen island. Each light swings on its own axis and allows for various focal points. The annular sides of the pendants stand out among the sharp lines of the kitchen, drawing attention to the hanging lights. A grouping of our Pod, Stargazer, and Oculo pendants hang on the other side of the aforementioned cluster. The five various types of pendants, all with their own custom lighting fixture, create a functional and well-designed kitchen lighting display.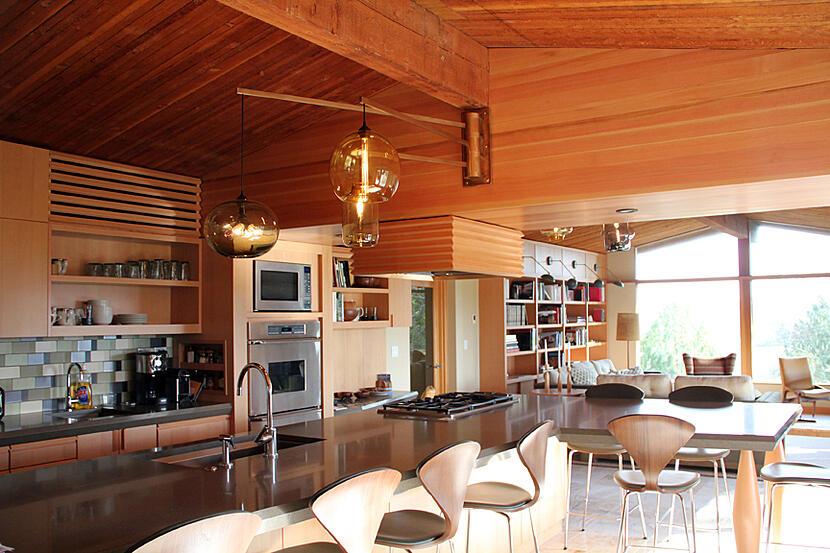 A cluster of Pharos, Oculo, and Stargazer pendants greet the homeowners in the bar area. By staggering the lights, McCulloch crafts a playful and graceful atmosphere.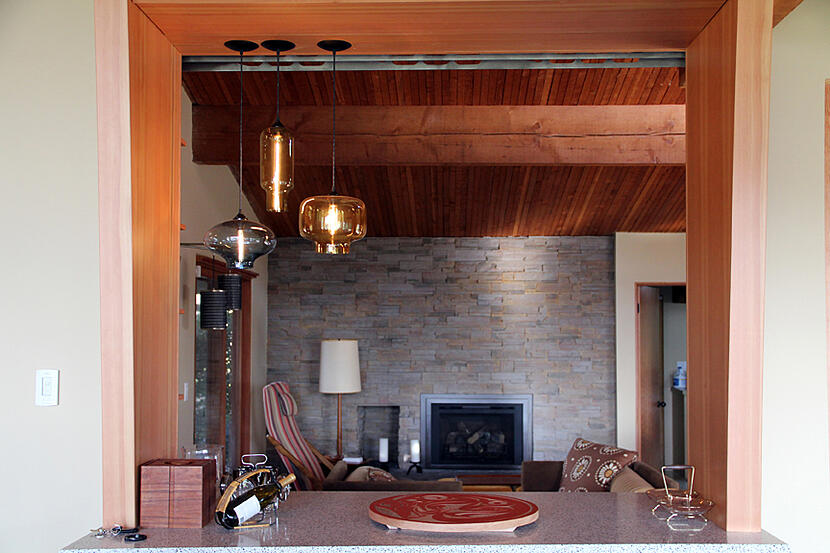 Modern Lighting Project Details
Project Private Residence
Location Portland, Oregon
Architect Van Evera Bailey
Designer Ann McCulloch of Ann McCulloch Studio