Ryan Samuelson of rStudio Design creates a refined indoor living space by adding a touch of the outdoors. The sitting room includes a lamp stand constructed from a piece of driftwood, found on the eastern shore of Long Island.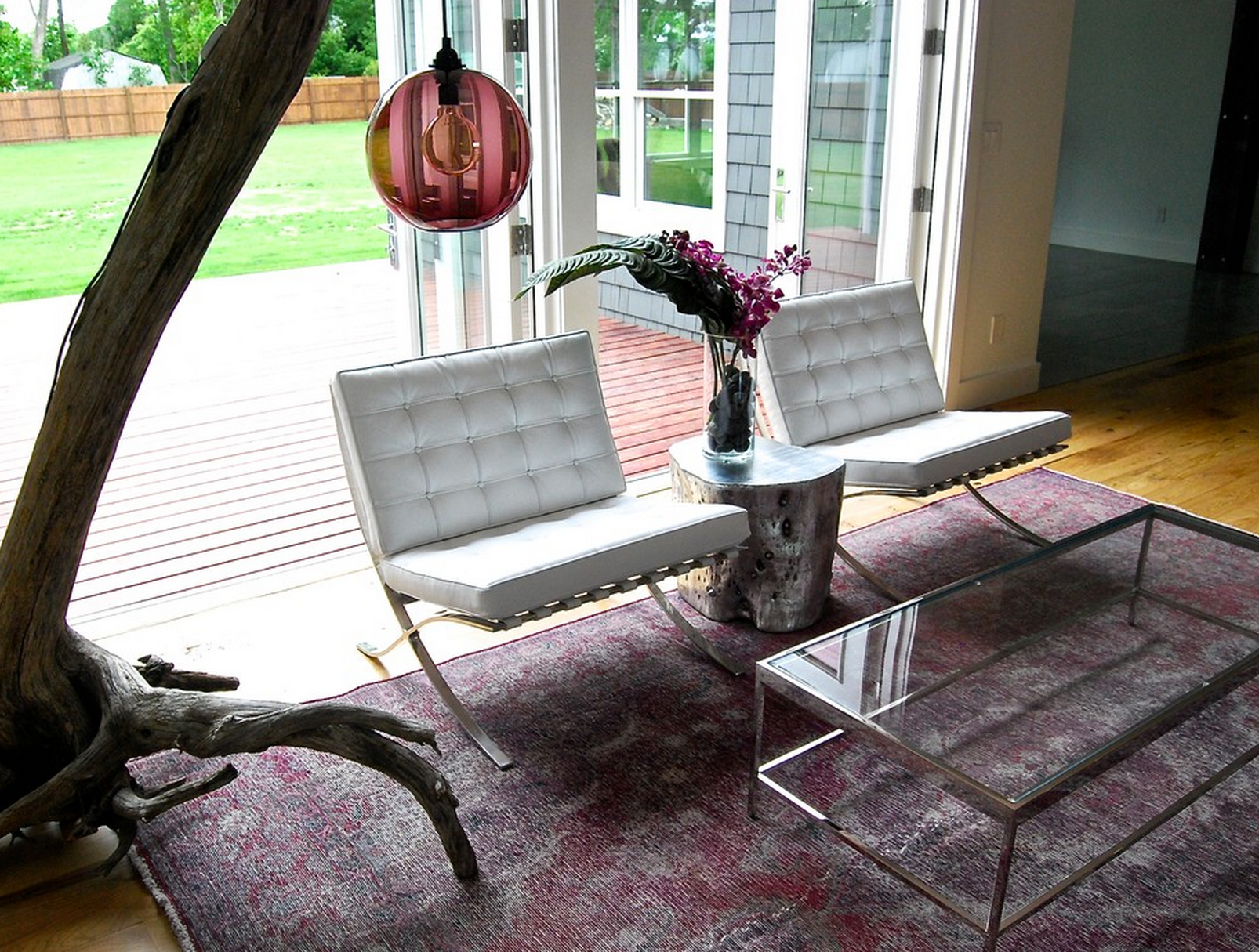 Samuelson has included a Niche Solitaire Pendant in Plum that suspends off the driftwood stand to create a very unique and refreshing alternative to hanging our pendants.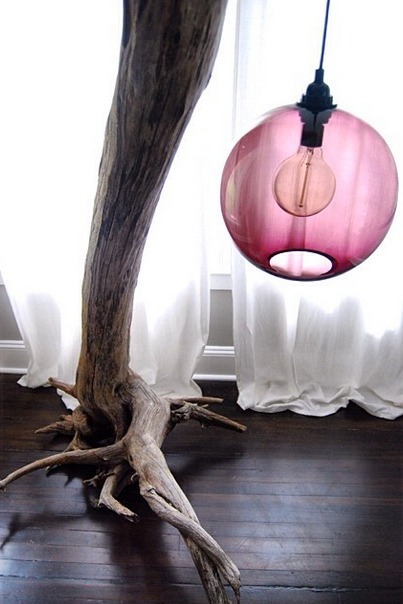 The inclusion of both modern and rustic details create an unexpected and eclectically inspired room. Samuelson achieves this look by pairing natural wooden elements with the shiny chrome from both the white Barcelona Chairs and glass table.