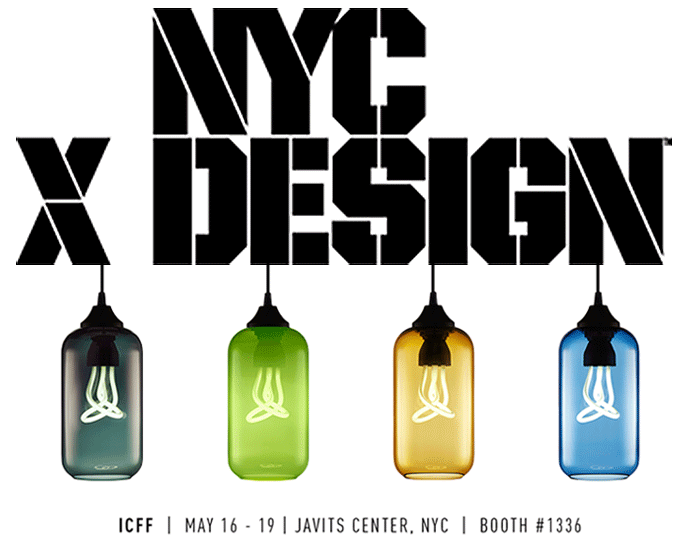 Make the most of your trip to New York City when you visit Niche at ICFF -- it's also NYC Design Week so you can enjoy exciting events in all five boroughs! Spanning disciplines of design such as architecture, graphic design, DIY, craft, engineering, technology, furniture, fashion, product, theater, industrial and more, Design Week creates a collaborative platform for cultural and commercial opportunities. NYC Design Week aims to increase awareness of and appreciation for design by all audiences - professionals, enthusiasts, students, educators, and kids alike. Events through Tuesday, May 19th include:
• Open studios and studio tours from NYC artists
• Workshops, seminars, and symposiums
• Film screenings
• Gallery openings
• Student exhibitions from Pratt, Parsons, Fashion Institute of Technology, and School of Visual Arts
• Galas and award ceremonies
• Special exhibitions at the Guggenheim, Museum of Arts and Design, Brooklyn Museum, Jewish Museum, Museum of Chinese in America...and the list goes on!
For a full calendar of action-packed design events, head to the NYC x Design website. Niche is delighted to be part of such a large design community, both inside and outside of ICFF! We look forward to seeing AND inspiring you!