We are excited to add a new glass color to our already extensive array of color options. Our Fig glass gives off a light purple hue that adds a warm, calming element to any environment.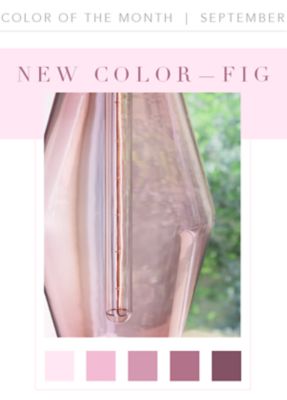 Our team strives to provide a rich palette of bold and luxurious glass colors created from pristine raw materials. The Marquise Series features our never-before-seen glass colors and treatments, including colored Optique glass with light-refracting ridges in Fig, as well as sandblasted Fig glass that gives the pendants a soft, diffused effect.
Not sure if Fig glass will work for your next renovation project? We understand. Choosing the right lighting for your interior can be intimidating at first. Seeing Niche's colored glass in person is a great way to decide what suits your space best. It's easy to order glass color samples from Niche. Select three or five colors to have delivered right to your door.