In honor of our 12th Anniversary, we're giving away a Matte Black Pack-4 Canopy with a choice of Helio or Pharos glass! It's easy to enter the giveaway - all you have to do is sign up here! You'll also receive a coupon code for 20% off select pendant styles. If you're the lucky winner, which color glass will you choose? There are so many rich, luxurious color, you're sure to find one to suit your taste. Here are four of our favorite glass colors you might consider picking.
Our signature Smoke glass color is the perfect amount of neutral mixed with a hint of olive green.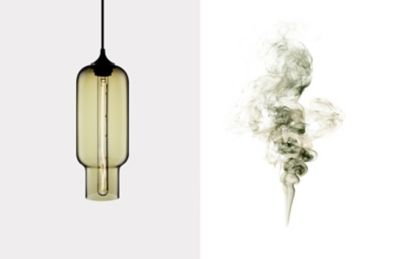 The bold and beautiful blue of the Sapphire glass sparkles just as much as its gemstone namesake.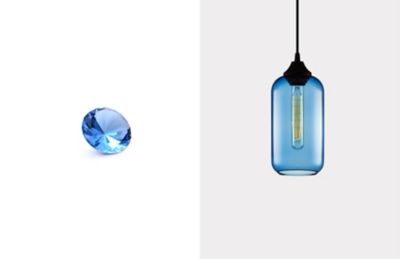 The warm, alluring glow of our Amber glass color is perfect for any interior where you want a comfortable and cozy feeling.
The Rose glass color is rich, elegant and captivating, much like the flower of its namesake.