Today officially marks the first day of summer! After a fun-filled day of sipping your drink of choice poolside and soaking up the sun, unwind beneath Niche's handmade lighting. Start celebrating the summer solstice with 5 colorful pendant lights.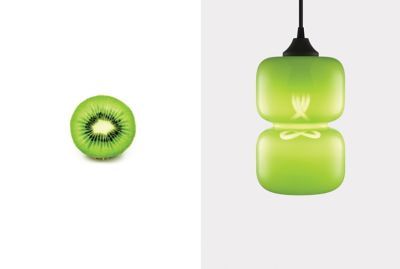 Our Kiwi colored glass is a vivid, luscious green. Pair the Pinch pendant in Kiwi with neutrals or hang alongside pendants from the Prisma palette to make a colorful statement in your space.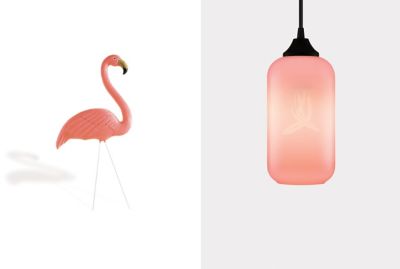 Our Flamingo glass is a gorgeous mix of pink and peach shades, adding a playful touch to any atmosphere. Hang multiple Flamingo Helio pendants from the Pack Modern Chandelier, which boasts tightly-grouped bouquets of handmade glass to create a compact and contemporary fixture.
Add a burst of brightness to your interior with our beautiful blue Condesa glass. Pair the Trove pendant in Condesa glass with other bold colors from the Crystalline Series to create a lively modern lighting display.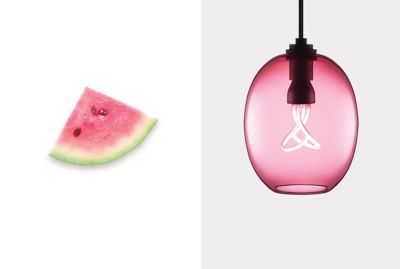 Our Ellipse Petite pendant in Rose glass is refreshing in any environment. The perfect shade of pink, this blush-colored pendant looks wonderful when paired with its larger counterpart, the Ellipse Grand pendant. Just like a juicy piece of watermelon, you can't have just one! Try hanging multiples from one of our Multi-Pendant Modern Chandeliers.
The luscious and bright color of our Clementine glass livens any interior. We recommend pairing the Clementine Calla with neutral Crystalline pendants like the Crystal Axia or Opaline Delinea to help balance out the space.
We hope your summer is as bright and colorful as ours!