Recently, contemporary designers have been gradually moving away from mass-produced factory manufacturing, and heading towards the integrity of the handmade process. Our friends at Lumens recently highlighted several lighting brands that combine high-design with forward thinking, and beauty with efficiency.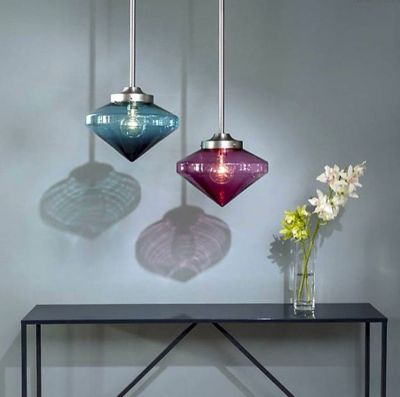 Here's what they had to say about us here at Niche and our Haus Series:
Embracing the irony of opposing elements, New York's Niche Modern creates handmade pieces of art in glass. Niche's signature hand-blown glass is intended to surround vintage-style Edison bulbs, whose warm visible filaments highlight each glossy surface. The Haus Collection references design notes from historical eras, lent an especially modern angle thanks to the crystal-clear and colorful glass.
Visit some other handcrafted lighting brands that Lumens loves and take a look at even more in the full article.