Located in the LynLake neighborhood of Minneapolis and calling on inspiration from its surroundings, the Lyndy Apartments break the typical mold for housing in the area. Instead, Lyndy focuses on small floor plans and low price points. Despite the available room sizes, the complex is complete with high-level amenities including a rooftop movie screen, outdoor patio area, fitness center, and more.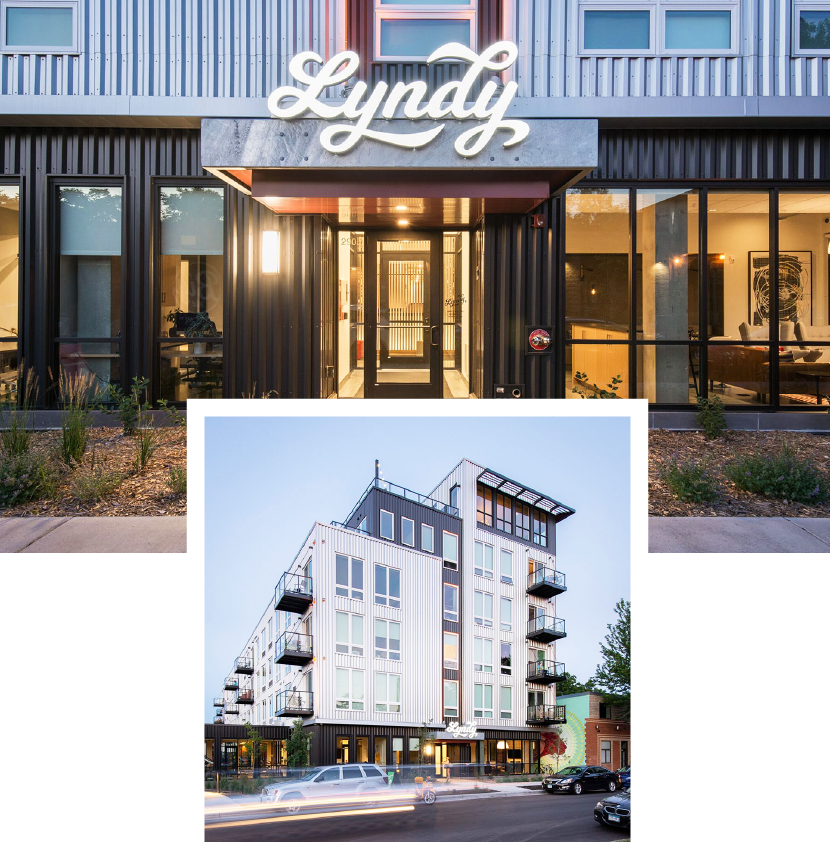 In the sky lounge, which opens up to a rooftop seating area, handmade Niche pendants add a burst of color to the interior. A trio of Helio pendants in Crimson glass hangs above an island and bar. These lights are home among other thoughtfully-crafted design assets. Lining the wall behind the bar are custom hand-painted tiles.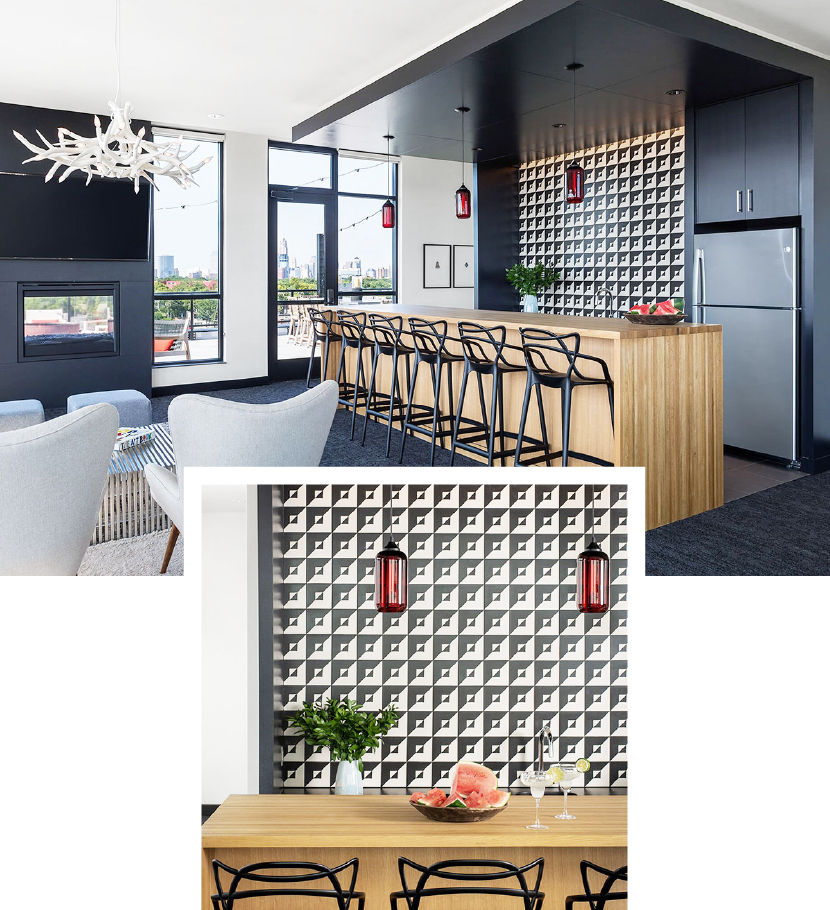 Looking to recreate this look? While supplies last, select Helio colors, including our Tulip glass, are 50% off. Don't wait to shop our "Shape of the Month" at half-price, because once it's gone, it will be gone for good!