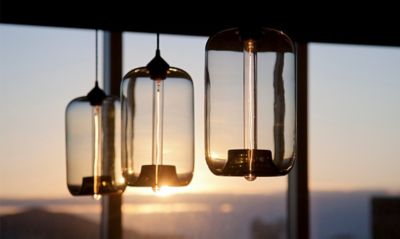 So you're in the market for a modern pendant light or even multiple pendant lights! Consider these factors and characteristics when choosing your new modern pendant lighting.
1. Materials and finishes
The most common materials used for pendant lights include glass (hey, that's us!), metal, cloth, and plastic. Transparent glass will naturally diffuse light more effectively in all directions, making Niche's modern lighting collection great for just about any room.
2. Size matters
A large pendant light can serve as the focal point of the space, such as above a table. A series of smaller pendant lights will provide less intense lighting all around, but will work well as task lighting, especially when hung above eye-level.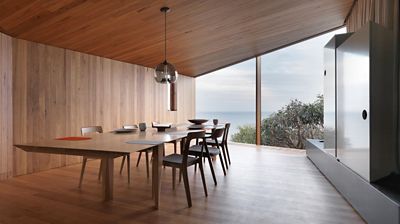 3. Ambient vs. task lighting
Depending on the shape or the type of shade used on a pendant, light is either directed up or down. Pendants that are inverted streams light up to the ceiling, providing ambient or mood lighting in a space. On the contrary, pendant lights with open bottoms, like most of Niche's designs, often focus light downward, making them perfect for task lighting above a workspace like a kitchen island.
4. LED or traditional bulbs
All of our modern pendant lights come with a standard light bulb, but we have many more options available, depending on which pendant you choose. LED, incandescent, and CFL bulbs can really change the look and feel of your modern lighting.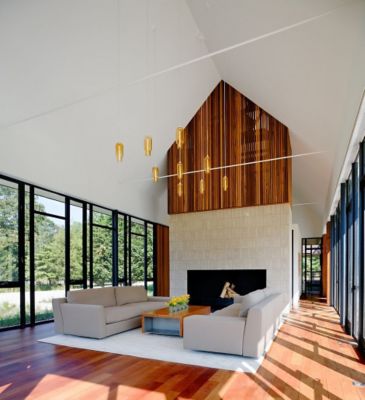 5. Height
How the pendant light will be used will also determine how high it should be hung. For an entryway, seven feet above the floor is recommended. If you're using a pendant in a dining area, it's generally best to suspend the light at least 30" above the table. Similarly, pendants used for a kitchen island area should be 30"-40" above the counter.
6. Cord Length
Our standard modern pendant lights come equipped with a 4' black cord set. For spaces with high ceilings, find out how tall the ceilings are to determine how long of a cord you will need. Niche also carries cord sets in 12' and 24' lengths.