Looking to wow your guests and make an even bigger statement? We have Circular, Linear, and Chandelier options to pair with your Pod pendants. From two pendants to a custom piece with as many pendants as you need, we're here to help you find the best solution to hang all of your glass from a single junction box. Here are four ways to hang the Pod modern pendant light.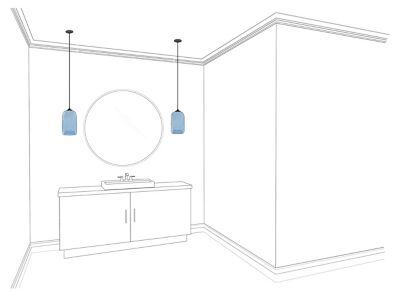 1. Multiple Junction Boxes
At Niche, all Pod pendant lights ship with an individual canopy included. This allows for installation directly into a standard junction box. Hang multiple pendants to visually define your space and create a custom arrangement. Each will require a separate junction box but the 5" dome canopy provides for a classic look that works with multiple pendants. Check out our ceiling canopy metal finish options.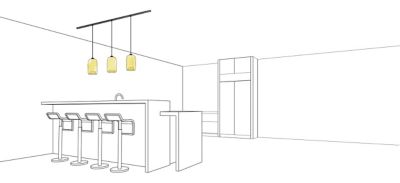 2. Modern Track Lighting
Track lighting allows you to hang multiple pendants with the freedom to move and position the lights anywhere along the track grooves. Ask your electrician about installation options. Niche pendants are compatible with Halo, Juno, and Lightolier line voltage track systems.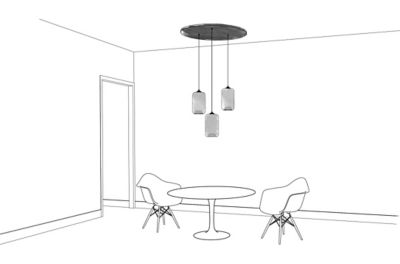 3. Multi-Pendant Modern Canopies
The easy to install Circular Canopy is a great way to cascade anywhere from 3 to 9 Pod pendants. Available in multiple finishes, you're sure to create the perfect installation. Great for commercial and residential projects, the Linear Canopy works well over large tables or a kitchen island. Available in multiple sizes and finishes, this canopy allows you to easily install more than one pendant into a single junction box.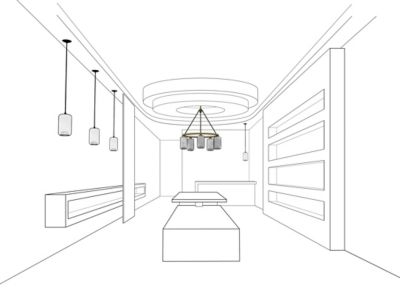 4. Contemporary Chandeliers
Elegant and sophisticated, the Pod Modern Chandelier holds five of our signature Pod glass shades. It's another great option to hang multiple pendants from a single junction box. With the ability to choose the height of the chandelier, the fixture's metal finish, and the Pod glass color, it can create a stunning focal point in any space.