Our Fall Factory Sale is next weekend, and we can't wait to see you there! Still on the fence about visiting us at our Beacon, New York studio? We hope these four reasons will persuade you to stop by and visit us!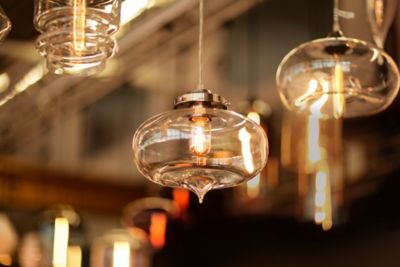 1. Save on Handmade Pendant Lighting
For two days only, you can save 50-80% on Niche factory samples and seconds. Next weekend, on October 14 and 15, we will open our studio doors in Beacon, New York where you can shop several pendant styles for a fraction of the original price. Don't forget — these select products are available on a first-come, first-served basis, so be sure to visit us when we open at 10 am to start your search for the perfect pendant.
2. Explore the Hudson Valley
The Hudson Valley is filled with stunning views, no matter where you go. We recommend taking a stroll along Denning's Point State Park trail or — for those who like a challenge — hiking Mount Beacon or Breakneck Ridge. Just a few towns away, walk through the grounds at Storm King Art Center, where 500-acres of fields, hills, and woodlands provides the setting for a collection of more than 100 sculptures created by some of the most acclaimed artists.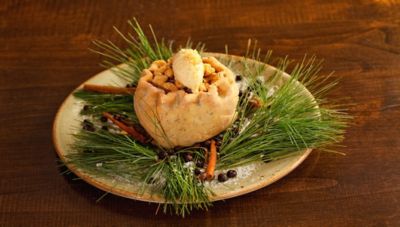 3. Enjoy Delicious Food
The options are endless when it comes to eating in Beacon, but no matter which place you settle on, you will certainly be satisfied. Whether you're seeking a snack or looking for the best brunch spots, there's something for everyone here. We recommend stopping by the Roundhouse to see our pendants on display while you sit creekside and enjoy their delicious dishes. Read about other local restaurants with Niche pendant lights.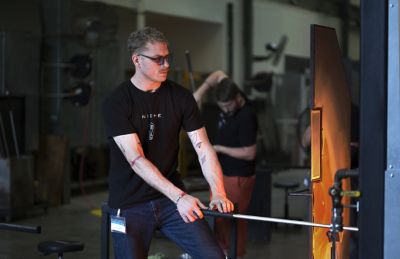 4. See Live Glass-Blowing Demonstrations
At Niche, every one of our products is handcrafted with great quality and care in our studio in Beacon, New York. Next weekend, we're inviting you behind the scenes to see where and how we create our unique modern pendant lighting, vases, and votives. See our talented team of glass-blowers in action and prepare to be mesmerized by the process and precision behind each piece they produce.
For more information regarding our favorite local hotspots to eat, drink, explore and shop, get our Fall Factory Sale Guidebook. Even if you can't make it to the sale, let us know so that we can help you save big on modern pendant lighting.