It's that time of year again! We're excited to share the dates for our upcoming Fall Factory Sale. On Saturday, October 13 and Sunday, October 14, you can visit us in Beacon, NY to take 50-80% off hand-blown factory samples and seconds. We'll have an array of pendant shapes and colors available for purchase - but remember, glass is first-come, first-served, so make sure you arrive early to shop your favorite picks.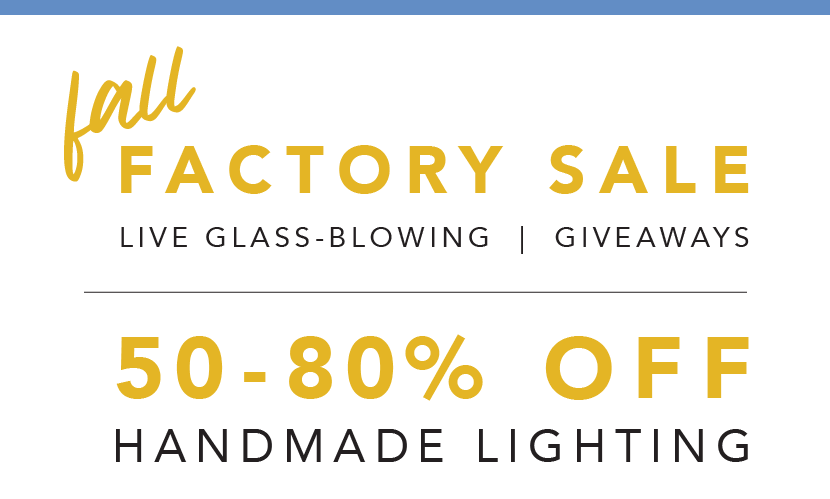 DATE
Saturday, October 13 - Sunday, October 14
HOURS
Saturday 10 am - 6 pm | Sunday 11 am - 4 pm
LOCATION
310 Fishkill Avenue, Unit 11, Beacon, New York 12508
This year we're also doing things a bit differently and offering an additional discount on pendant lighting when you sign up for more Factory Sale information. RSVP to our event so we can send you a coupon for more savings and our Factory Sale Guide filled with tips for how to make your visit a success.