Our Spring Factory Sale is quickly approaching, and we want to make sure that when you visit us in beautiful Beacon, New York on May 13 and 14, you'll know all of our favorite hotspots. If you're in search of a snack or a quick bite to eat this weekend, these four Main Street eateries will help you recharge from a successful day of shopping at Niche — plus, you'll also get to see handmade Niche restaurant pendant lights!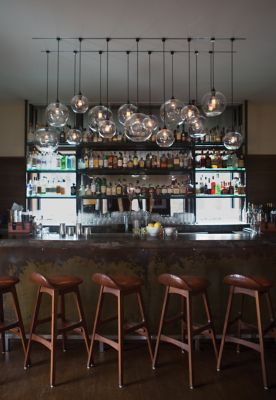 Located in 150-year-old structures that once housed a textile mill, the Roundhouse offers a full-service experience, including a boutique hotel, award-winning American restaurant, and popular event space that accommodates up to 200 guests. The historic Hudson Valley property overlooks a beautiful waterfall, rushing creek, and bustling street corner in charming Beacon, New York, just blocks away from Niche. Enjoy a drink under a cluster of custom Niche Crystal Solitaire pendants or a delicious dish beneath Niche Helio pendants in Effervescent glass with a custom Mercury overlay.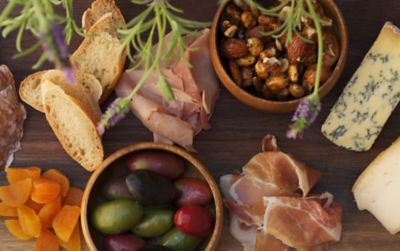 Beacon Pantry features a variety of cut-to-order domestic and imported cheese and charcuterie. Seeking a snack? Try one of their tasting plates for a quick pick-me-up or grab a cup of Stumptown coffee and a pastry to go. If you stay, sit beneath Niche Oculo pendants in Smoke glass or enjoy stunning views of Mount Beacon from their front patio.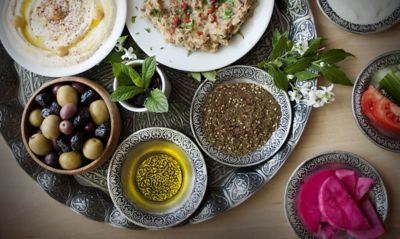 Whether you're a carnivore, vegetarian, or vegan, this Palestinian-Arabic-Middle Eastern restaurant on Main Street has a meal for everyone. Not only do they offer delicious authentic cuisine, they provide impeccable service. Ziatun is a proud supporter of Beacon's local community; every Tuesday, they offer 10% off dine-in checks to Beacon residents. Their "support local" philosophy explains why they chose to hang Niche Minaret and Turret modern pendants in their restaurant. We couldn't ask for a better setting to eat traditional falafel and shawarma.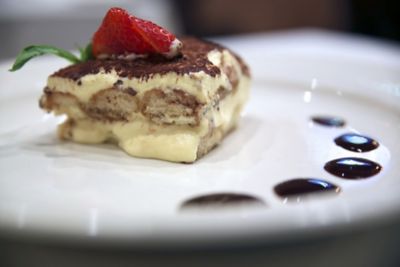 Brother's Trattoria is an upscale New York restaurant serving the unique cuisine and pronounced flavors of Northern Italy. They offer an array of classic Italian dishes that will have you craving seconds. Have a sweet tooth? We recommend the Tirimasu. Just stopping by for a drink? You can enjoy a wide selection of wines at their bar, which is adorned with Niche Pharos modern pendant lights in a combination of warm glass colors.