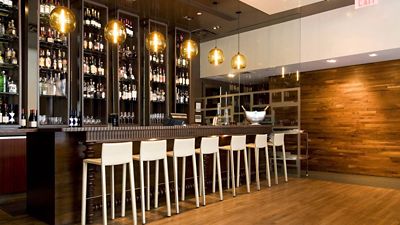 Create length to your bartop by hanging pendants in a line. A Voce in NYC uses multiple Stamen pendants in Amber glass color to add a warmth and intimacy to their bar. Hang duplicates with individual junction boxes or try Niche's Linear Modern Chandeliers for timeless and modern pendant lighting.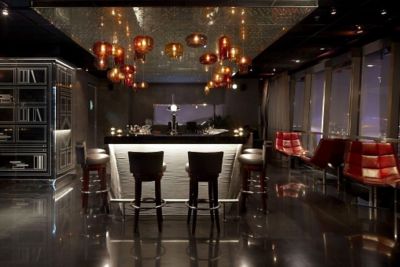 Dropping pendants to different lengths and clustering them adds depth and magic by mimicking the night sky. Try different shapes and colors, like Yu Bar by Kokaistudios in Shanghai did with Oculo, Aurora and Bella modern pendant lights. Hang with individual junction boxes or use Niche's Circular Modern Chandeliers to make installation easy!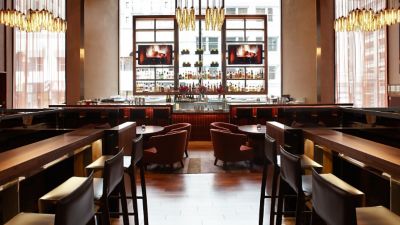 The San Francisco Hyatt Hotel grouped Pharos pendants in Smoke glass color to add grandeur to their bar area. Four of Niche's Pack 9 Canopies were grouped in three clusters to take the idea of multiples to a whole new level. Try different glass colors or Niche's alternative glass shape compatible with the Pack Chandelier series, the Helio.