Finding the perfect lighting for your home isn't always a simple task. Several factors contribute to what kind of lights you will need for your next project, including the size of your space, what feel or aesthetic you are trying to achieve, and how much natural light or other light is already present. We are here to tell you about three common lighting mistakes homeowners often make and how you can avoid them in your own home.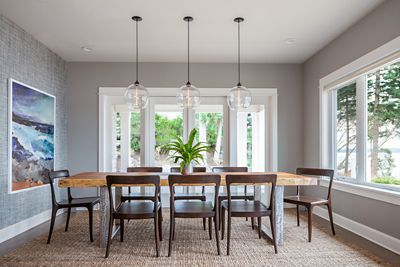 Choosing the Wrong Size Light Fixture
Your modern lighting display should make a decorative and intimate statement while also providing enough light. Proportion is key — you'll want to choose a pendant light that will complement the size and shape of your space, not overwhelm it. Hanging a small silhouette over a large table or kitchen island will not provide enough illumination and will look disproportionate. Similarly, hanging a large pendant in a small seating area or nook will accentuate a lack of space. If you have a large dining table, try hanging a cluster of pendants or a Modern Chandelier over its center. If you have a small bedroom, a single, slender pendant like the Pharos, Helio, or Pinch will look stunning over your nightstand.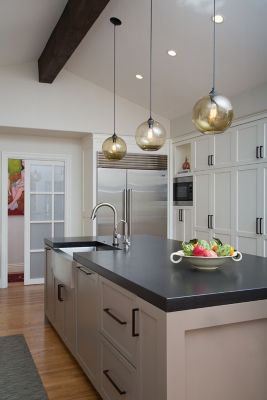 Using Only One Source of Light
Niche lights are best used as accent lamping to provide a warm, intimate glow. We recommend installing alternative lighting for functionality to ensure that your space is properly illuminated. A good rule of thumb is to layer your lighting. Combine Niche accent lights with ambient lighting and task lighting — think recessed lighting or track lighting. The Santa Barbara kitchen by MB Interiors shown above is a perfect example of how recessed lighting and Niche pendants work together to fully illuminate the space. If you are looking for an abundance of light in your home, we recommend browsing Niche's brightest pendants.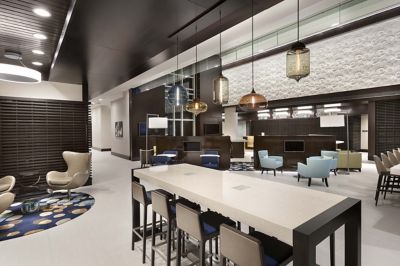 Ignoring Energy Efficient Lighting Methods
Various energy efficient lighting methods have been introduced over the last few years, yet most people do not take advantage of the options available to them. Niche offers LED light bulbs to provide an energy efficient alternative to standard incandescent bulbs. LED bulbs use less energy than a standard incandescent bulb and are available in soft, warm, and bright hues, giving you several options to make your pendant light look and feel exactly how you imagined it. With a variety of unique LED bulbs to choose from, you don't have to compromise on style when cutting your energy costs. Installing your pendant lights on a dimmer is another practical way to save money and increase the lifespan of your bulb. Niche pendant lights can be installed on a dimmer. Need more specifics? Contact our sales team to guide you through all of your lighting questions.