Brought to you by The Vision Council, National Sunglasses Day – held annually on June 27 – is intended to raise awareness of the importance of wearing sunglasses to protect the eyes from the sun's ultraviolet rays. While you don't need sunglasses to shield your eyes from Niche hand-blown pendants, select pendant styles pendants emit an abundance of light. (No matter what pendants you choose, we always recommend installing alternative lighting for functionality.) In honor of this national holiday, get to know our brightest modern pendant lights!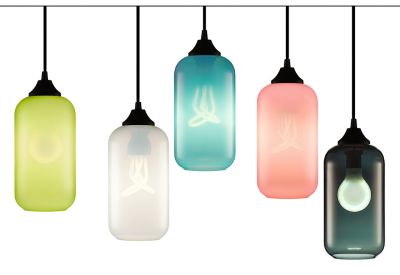 Available in a fresh color palette, the Helio Chroma pendant is designed for versatility. These pendants use an array of different lamping options, but come standard with the Phillips Slim Style LED (800 lumens), which is our brightest bulb.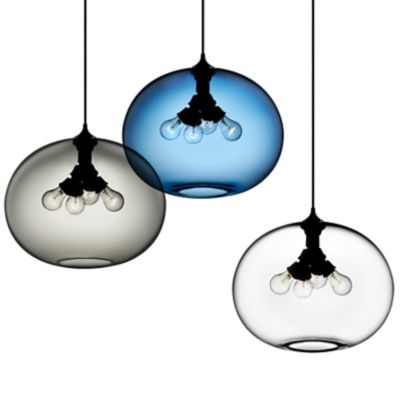 Any pendant with multiple bulbs, such as the Terra (600 lumens) or Binary (300 lumens) pendants are among the brightest in the Niche product line as well. The Terra pendant comes standard with four A15 Filament Bulb and the Binary comes standard with two of the same. There are also LED options for both of these pendants, which further increase the increase the output.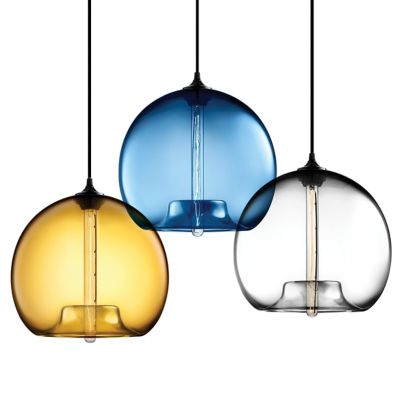 Pendants paired with the Incandescent Long Filament bulb (550 lumens), including the Pod, Stamen, Bella, Bell Jar, Pharos, and Ellipse Grand pendants provide a luminous glow.
Need help selecting pendants or have questions about bulb options? Ask away! Your questions will be happily handled by our friendly Sales team.