It's officially 2019, which means its time to keep your promise and finally complete the renovation plans that have been lingering on your list for years. We know how overwhelming design projects can be, especially for those of you on the do-it-yourself regimen. That's why we're here to help you take those inspiring Pinterest boards and turn them into beautiful spaces right before your eyes. For us, it all starts and ends with lighting - which is why we're showcasing one of our most popular shapes this month: the Pharos pendant.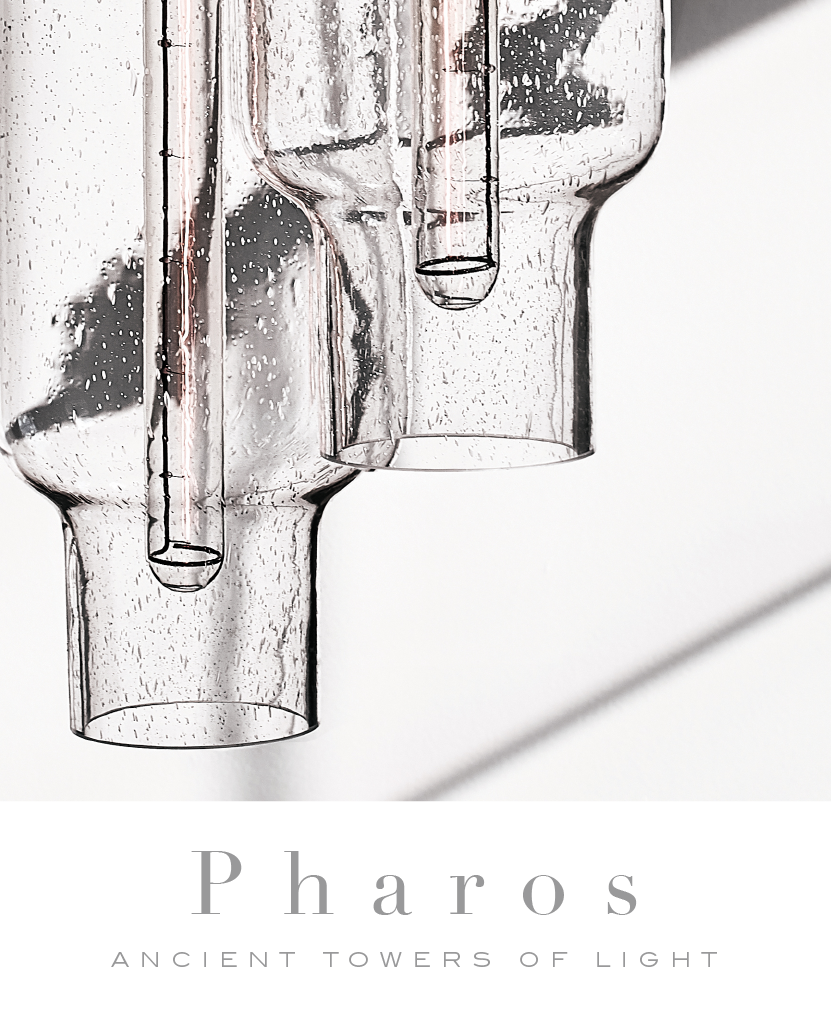 Paying homage to ancient towers of light, the Pharos pendant is sleek enough to stand on its own and simple enough to shine in tightly grouped bouquets. Available in an array of classic colors, the Pharos pendant is the perfect accent to any interior. Hang two on either side of your bed to add balance and symmetry to your space, or cluster them with a Pack Canopy to create a stunning chandelier.

Looking to add Pharos pendants in your space, but on a tight budget? Luckily, our Crystal pendant lights are currently on sale. From now until January 14, get one pendant free when you purchase two at full price.