The holiday season is officially upon us, which means it's time to start thinking about how you can spread some cheer to everyone on your shopping list - and maybe sneak a little something extra under the tree for yourself, too. Not sure where to start? Lucky for you, we've curated a few gift guides to help you narrow down your options. To kick things off, we're sharing our favorite finds for the people in your life who deserve to put their feet up for a few hours and unwind.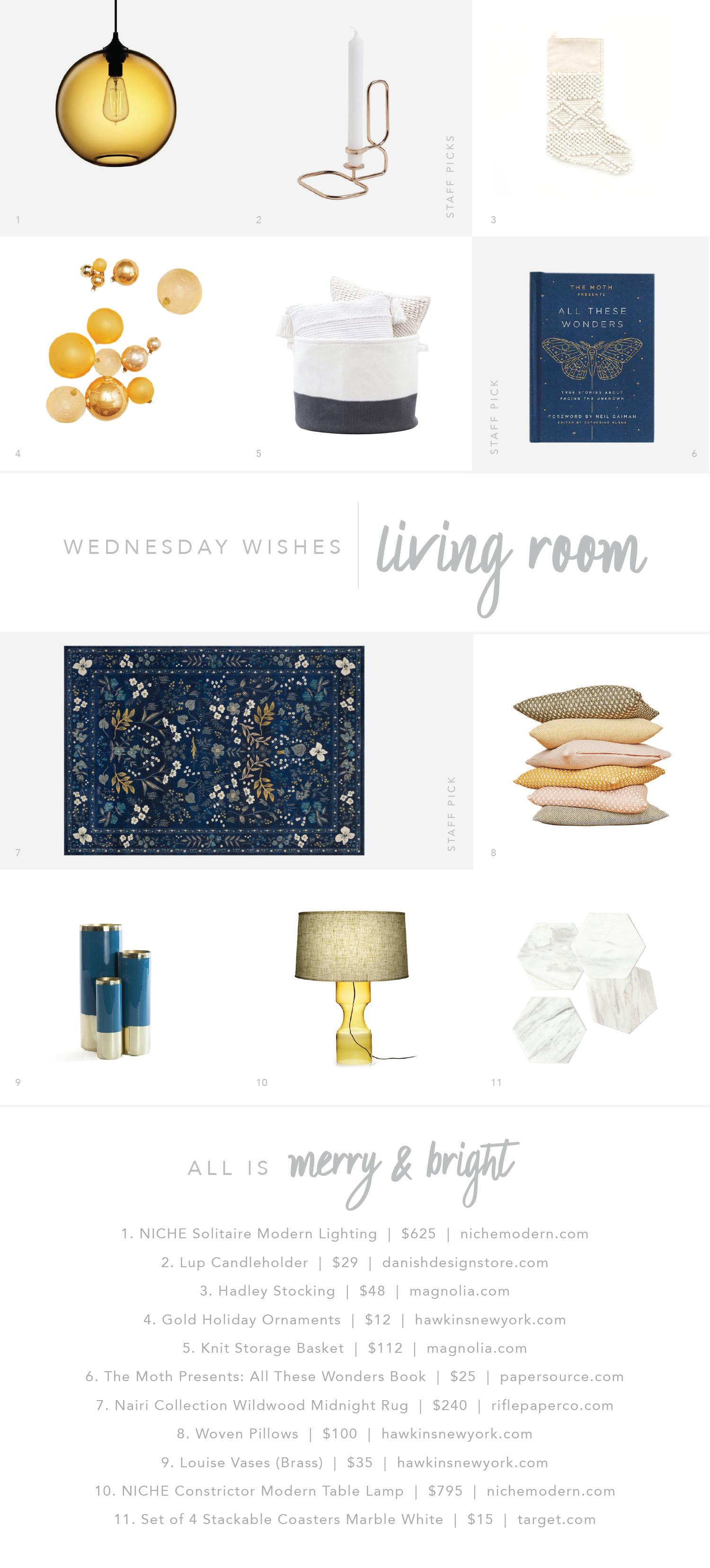 Staff Picks

1. We love warm accent lighting to set the scene for a night of relaxation. That's why Niche's Solitaire pendant in Amber glass is number one on our list. On a strict budget this year? Stay tuned for some exciting discounts.
2. Relaxation and candles go hand in hand. Not only is the Lup Candleholder dainty, but its shape stands to be described as a piece of art.
6. Nothing says "night in" like a cozy blanket, a cup of tea, and a page-turner. One book we can't put down this month is "All These Wonders," a collection of true stories presented by The Moth, a non-profit group dedicated to the art and craft of storytelling.
7. It's impossible not to drool over an item as stunning and intricate as the Nairi Collection Wildwood Midnight Rug at Rifle Paper Co. The deep blue tones and rich gold floral accents will carry you through winter and into the spring.