Looking for last minute gifts for the design-enthusiasts in your life, or maybe you've decided it's time to treat yourself after a busy year? Either way, Niche is here to help you shop for the special someones - even if that special someone is you.

From now until January 14, buy two crystal pendants and get one crystal pendant for free. Each glass piece is one-of-a-kind and handmade with love and care by our talented team. Use code THREEPLEASE at checkout.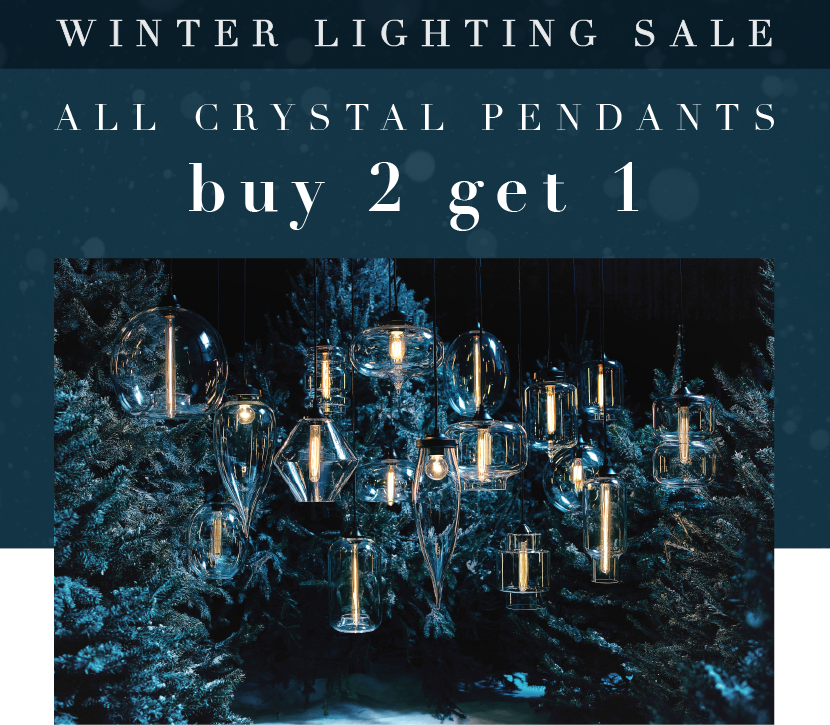 You can't go wrong when it comes to our classic Crystal glass. Our pristine clear glass glistens, ensuring our shapes to take center stage and complement the room around them, whether it's a bedroom, office, or kitchen.

Take advantage of this great sale and cluster three pendants together in your next renovation project - perhaps a great way to start the new year! Check out our Circular-3 and Linear-3 Canopies for the ease of needing only one junction box to hang your new beauties.

PS: Our Circular-3 in Brushed Stainless is now 50% off!