Behind every Niche handmade pendant light is a team of detailed and patient designers, artists, and technicians. Every single glass pendant light that comes from Niche is made, not manufactured by a staff who is committed to delivering our signature products with the highest standards in mind. We are proud that every aspect of the Niche brand is created in-house. Designing and producing in our studio gives us the ability to ensure that the highest quality product seamlessly reaches you.
1. Heart
Every colorful glass pendant light begins with a sketch from Niche's Creative Director, Jeremy Pyles. The design is carried from pen and paper to prototyping, where samples are altered until we get the proportions just right.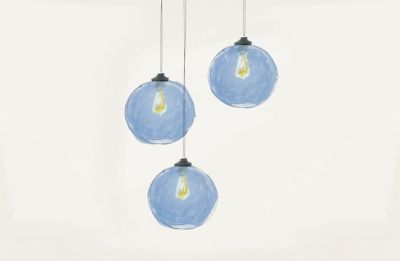 2. Quality
Our small group of seasoned glass-blowers tediously craft each pendant by hand in our state-of-the-art Hot Shop. Our authentic designs are brought to life by combining pristine materials and close attention to detail. We incorporate rich color into our glass during the glass-blowing process to ensure the deepest, most saturated tones possible.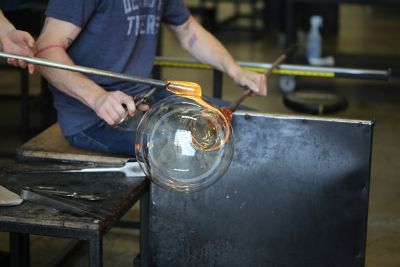 3. Precision
To ensure each piece surpasses our standard of excellence, our pendants are hand-finished in the Cold Shop, where they are cut and sanded to perfection. Before being shipped, they are thoroughly inspected and paired with the correct accessories so that you have everything you need to install your new lighting.


4. Authenticity
Our knowledgeable and attentive sales staff will answer any questions you may have about our products. Whether you need help with pricing or selecting your perfect pendant, we have all the answers you're looking for!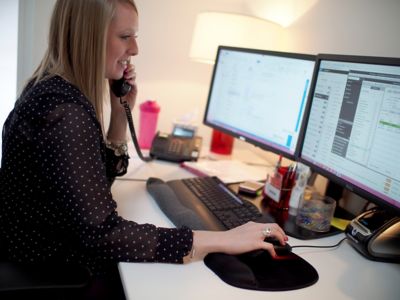 5. Modern Design
When our products finally find their way into your project, the end result is always stunning. This industrial chic residence by House of Bohn is a beautiful example, which features a trio of our signature Solitaire pendants in Smoke glass over the kitchen island.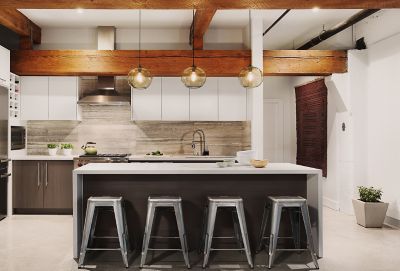 Come and watch us blow glass in-house on Saturday, October 15th, and Sunday, October 16th during our Fall Factory Sale!