Over the weekend, we turned our clocks forward one hour for Daylight Saving Time. It is a biannual tradition that 1.8 billion people worldwide have been following for decades. The Uniform Time Act became law in 1966 and it mandated that Daylight Saving Time begin nationwide on the last Sunday in April and end on the last Sunday in October. As of March 11, 2007, Daylight Saving Time was extended another five weeks, now spanning from the second Sunday of March to the first Sunday of November.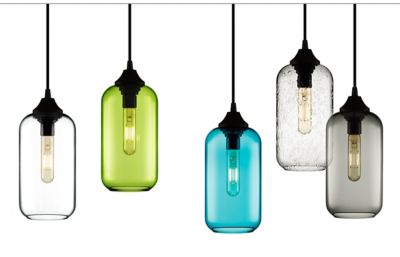 Usually, we don't stop to consider the benefits of changing our clocks (instead we like to complain about losing an hour of sleep). With "spring forward," we decrease our energy consumption; there are more hours of sunlight in the evening, reducing the need for artificial illumination. In honor of Daylight Saving Time, we have compiled a short list of simple ways to cut your energy costs on an everyday basis.
USE LED light bulbs for modern lighting
Niche offers LED light bulbs to provide an energy efficient alternative. LED bulbs use less energy than a standard incandescent bulb and are available in soft, warm, and bright hues, giving you several options to make your pendant light look and feel exactly how you imagined it. With a variety of unique LED bulbs to choose from, you don't have to compromise on style when cutting your energy costs. There are several benefits to using LED bulbs: not only do they require less energy to run, they are economical and last 25,000 hours or about 3 years. For more benefits, read 10 reasons to go LED.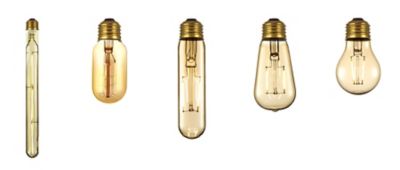 Install Pendant Lights on a Dimmer
Niche pendant lights can be installed on a dimmer. A certified electrician would be able to determine which dimmer you need and can install it for you. Our LED bulbs are compatible with most Lutron and Leviton dimmers to make your bulbs last even longer. If you are using pendant lights with LED bulbs, make sure they are paired with Electronic Low Voltage dimmers. Need more specifics? Contact our sales team for a list of recommended pendant lighting dimmers.