Just like every Niche product, our new Ellipse pendant is handmade by a team of experienced and talented glass artisans. Take a look at the glass-blowing process to see how Niche crafts the Ellipse modern pendant light with care and quality in mind, every step of the way.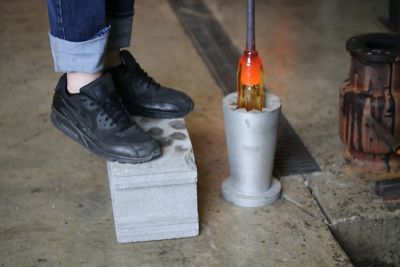 At Niche, every pendant begins with a sketch from our Creative Director, Jeremy Pyles. Every detail is carefully thought out between a team of designers, glass artists, and technicians, all in our Beacon, New York studio.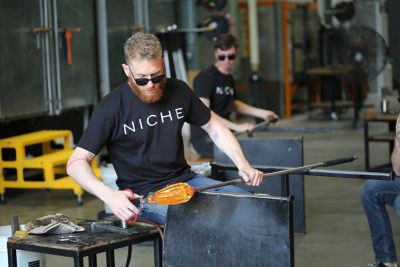 Our newest design embraces the harmony of a circle, and its simplicity and elegance stands out in any interior. During production, a bubble of hot glass is blown into our Ellipse mold to create the pendant's shape.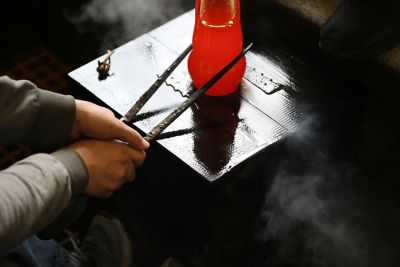 The Ellipse Series, available in Grand and Petite sizes, features several of our eye-catching translucent glass colors, like the Optique textured style seen below.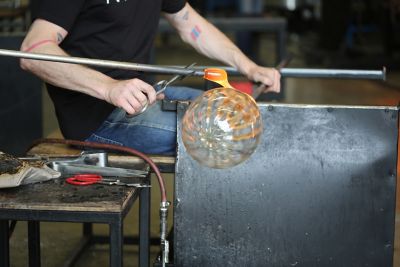 Teamwork is key at Niche, and our talented Hot Shop team works together every day to bring you the highest quality glass possbile.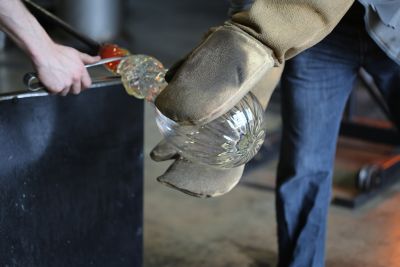 Each Ellipse pendant is inspected, then cut, drilled, ground and polished by hand in our Cold Shop to ensure they meet our standard of excellence. When you purchase from Niche, you can be certain that it is made in New York with precision and love.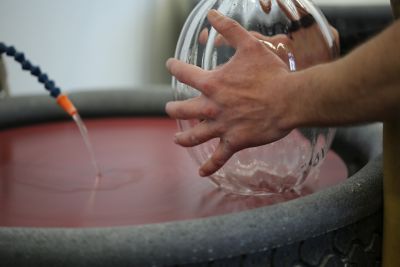 See the Ellipse lit up as our hand-blown pendant wraps around a nostalgic filament bulb.