For over a decade, Niche has been handcrafting pendant lighting for residential, commercial, and hospitality settings across the globe. Every single glass piece from Niche is made by a team of experienced glass artisans takes great care in delivering a product of timeless beauty with the highest standards of craftsmanship in mind. See our handmade pendant lighting process take place from start to finish in our Beacon, New York studio.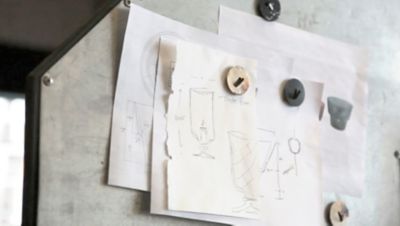 1. Product Development
All of our design process happens in the heart of the Hudson Valley at our full-service factory. This gives us the utmost visibility and control to ensure that we deliver the highest quality product. Every detail is carefully thought out between our designers, glass-blowers, and technicians. Each product begins with a sketch by Niche's Creative Director and CEO, Jeremy Pyles. Those designs, which now span over 20 different shapes and an array of transparent and opaque glass colors, are then thoughtfully brought to life through a complex and thorough development process.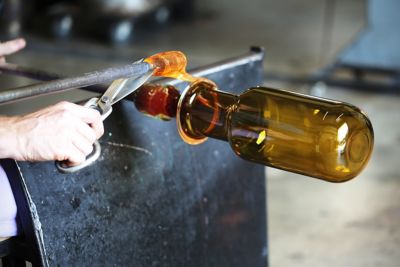 2. Glass-Blowing
After our Creative Director designs a new product and it has been prototyped and added to our line of luxurious glass lighting, our glass-blowers set to work creating them for you to enjoy. The Hot Shop team melts the most pristine raw materials to make consistent and high-quality glass. Once our glass has cooled and hardened in the annealing process, it is ready to be finished in the Cold Shop. Here, each piece is carefully measured, cut, drilled, sanded, and polished by hand to ensure that there is a clean finish every time.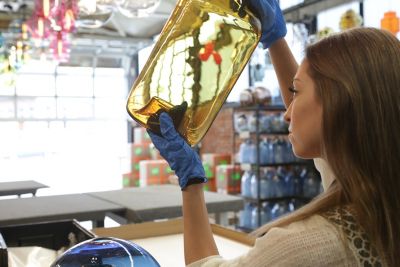 3. Packing and Shipping
High quality and an equally high level of service go hand-in-hand with every Niche glass piece we ship. After you have ordered your favorite Niche pendants, packing and shipping takes place in our warehouse. Although each piece is unique, we strive to maintain the specifications of our initial design and ensure each piece meets our standard of excellence. Prior to shipping, our trained staff thoroughly inspects each order to make sure you have everything you need to install your new lighting!