Niche's Crystalline Series was a pendant lighting finalist in the Interior Design Magazine Best of the Year Awards. We are very grateful to have made it into the final four out of countless other entries. Check out the Crystalline Series featured in Interior Design Magazine's October issue.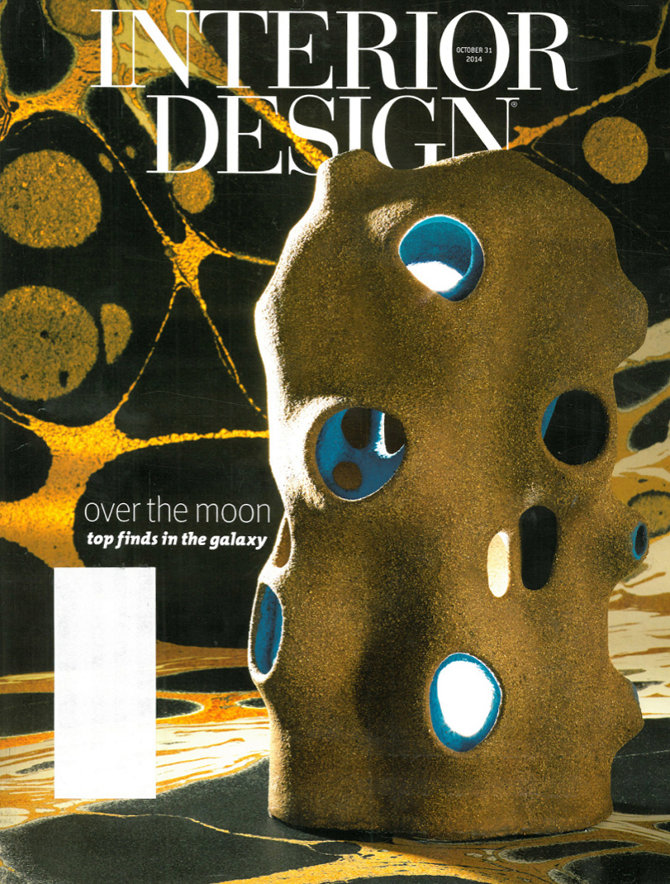 The excerpt (below) reads:
Jeremy Pyles's Crystalline Series pendants are handblown in Beacon, New York. Axia boasts a healthy "belly," bold Delinea offers ledges and edges, and Calla embodies the grace of is namesake lily. All three measure 9 1/4 inches high and 6 3/4 wide. The large Trove (91/4 inches high and 9 3/4 wide) nods to the boxy form of a treasure chest. Choose between nine gem-tone colorways: Condesa, Rose, Amber, Gray, Crystal, Chartreuse, Clementine, Tulip, and Icicle.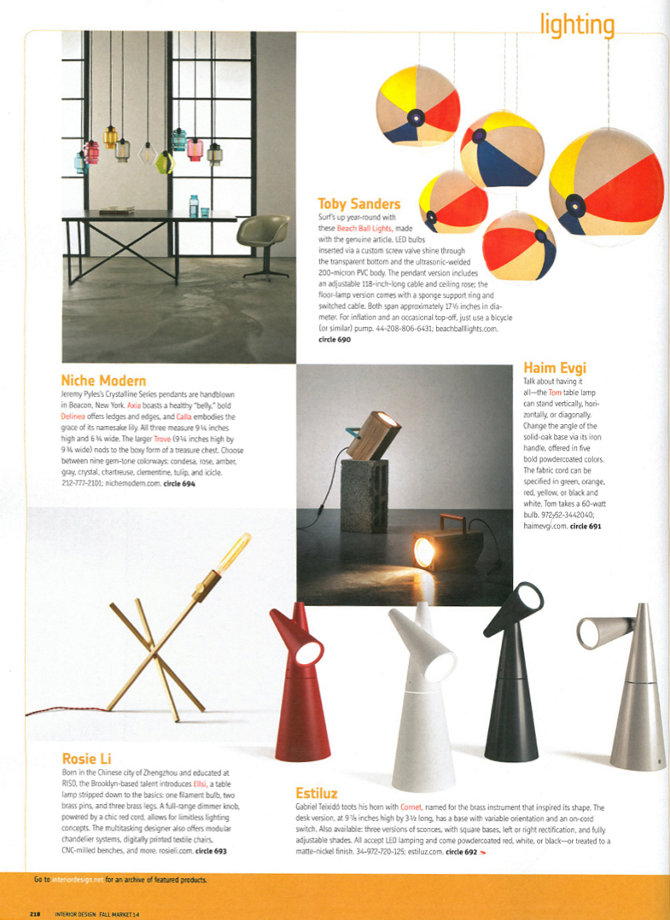 Browse the Crystalline Series here!