The Crystalline Series was mentioned in a recent issue of Denver Life Magazine! "Color Your Kitchen" introduces readers to two of the freshest, most popular colors, Cypress and Tangerine, or as we like to call them, Chartreuse and Clementine.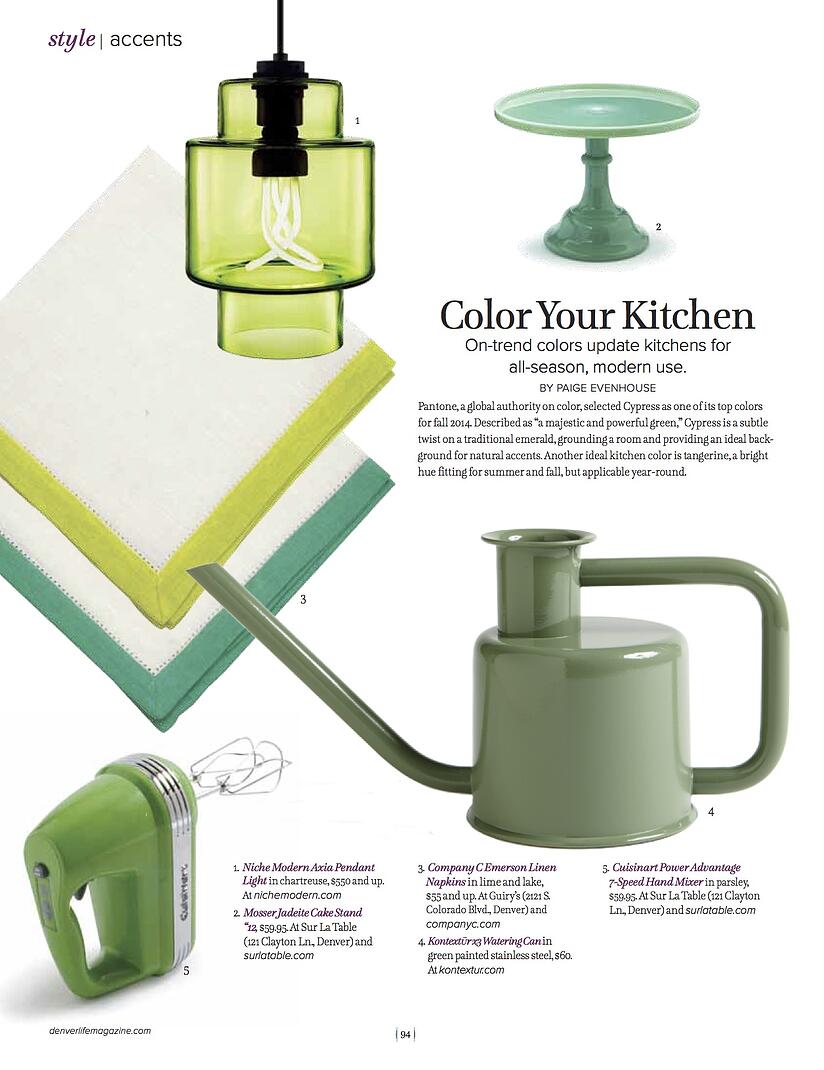 Our Axia Pendant in Chartreuse serves as a segue between bold and traditional. The "majestic and powerful green" can compliment earth tones and natural accents.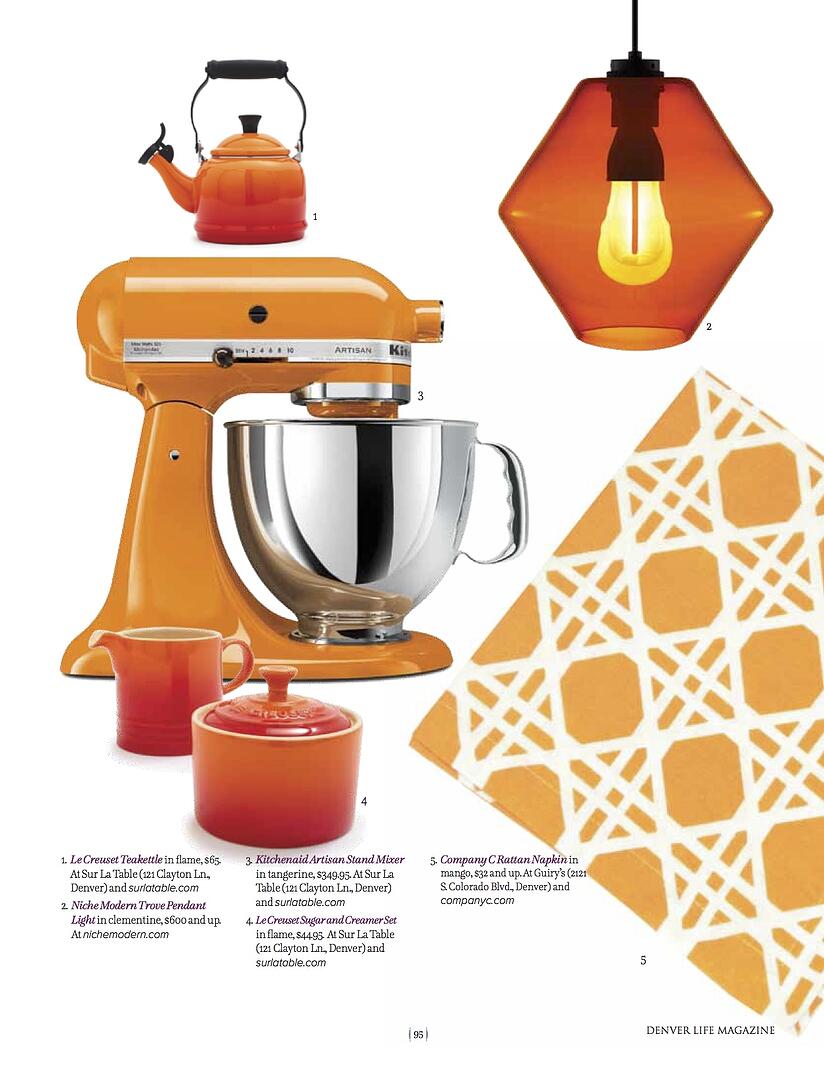 Niche's Trove Pendant in Clementine represents a transition between summer and fall, but the rich orange can be revitalizing hue year-round.