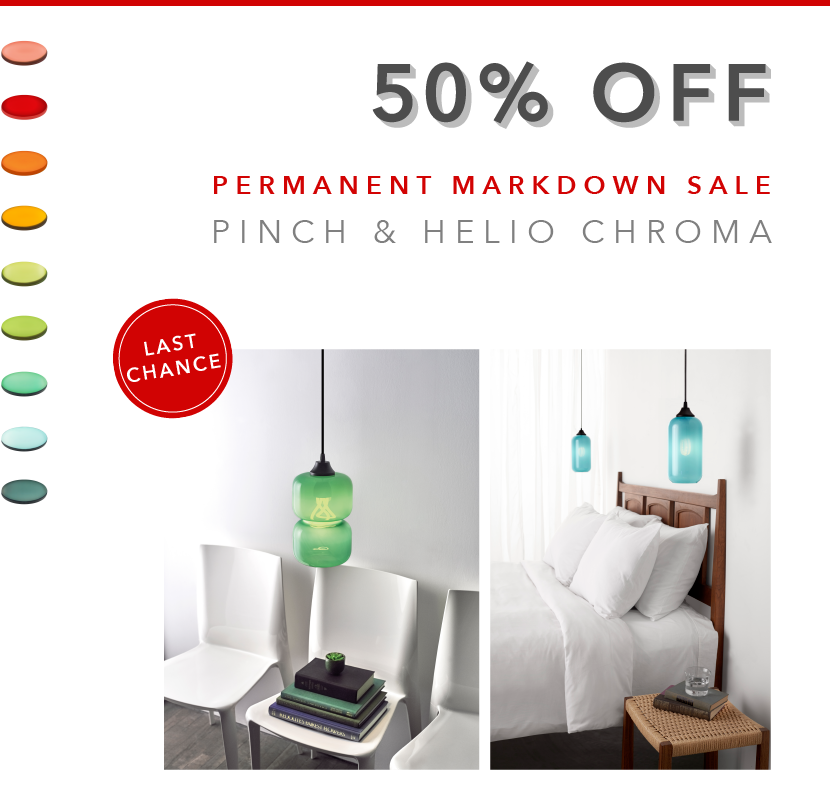 Unique to our Pinch and Helio pendants, the Chroma Series features colorful opaque glass options. These bold hues are now 50% off, and once they're gone, they're gone. We only have a limited quantity left, so be sure to get your favorites now, as they are first-come, first-served. Review the remaining colors and quantity options here before placing your order.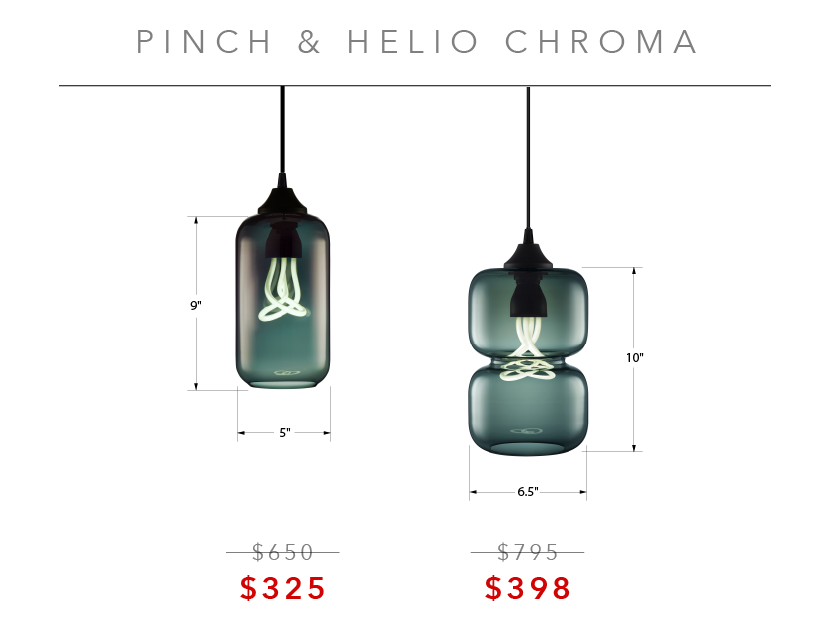 The curvaceous Pinch pendant brings playful balance to any space, while the Helio offers a more compact look - but both charm and delight any space. For product specifications and inspiration on how to hang the Pinch and Helio pendants, download their respective product guides. Click here for Pinch and here for Helio.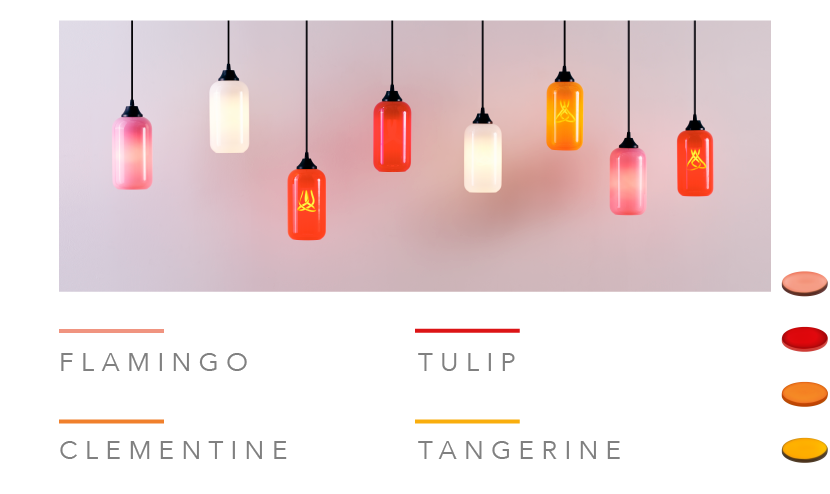 The Chroma color palette features an array of unique options. From bright pinks and reds like Flamingo and Tulip to striking greens like Kiwi and Jade, we have glass color choices to suit any project.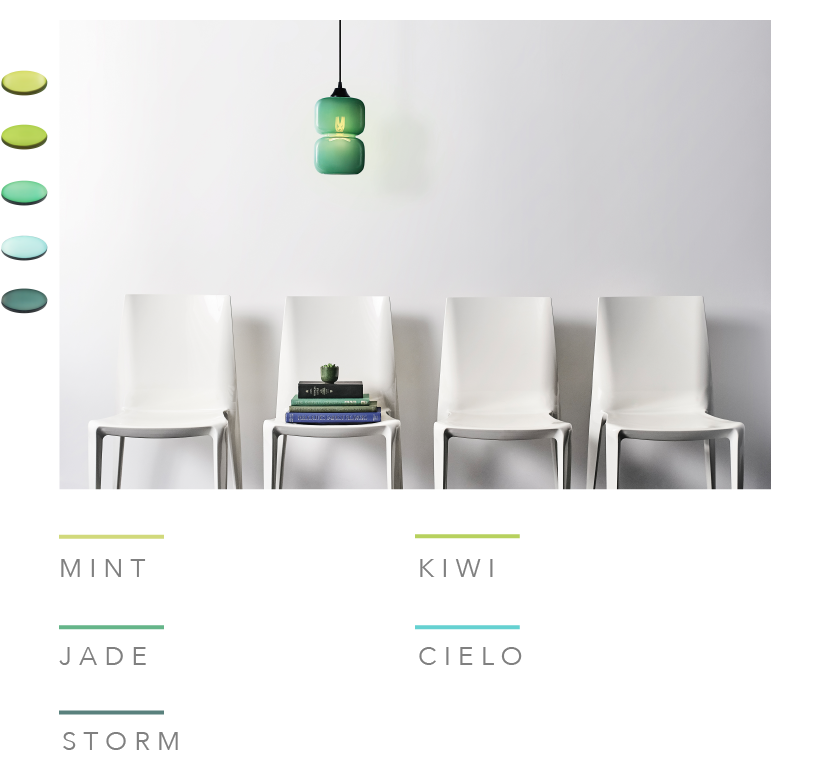 Although we are sad to retire our colorful pendants, we're excited to offer you this discount and to continue creating new designs for you. There's always that one project that could use a little pop of color! Don't miss your chance to add Chroma pendant lights at half-price.