Jill Najnigier of Boston-based JN Interior Spaces was tasked to transform a California residence for a coastal family with roots in Massachusetts. After a complete renovation, this mid-century modern home in vibrant Manhattan Beach now reflects the unique and personal style of the client, and it also happens to feature one of Niche's signature pendant lights!
Niche's Stamen modern pendant light in Sapphire glass brightens the bathroom in this beach home. Hanging above the sink, the classic silhouette of the Stamen adds to the space's minimalist aesthetic. The beautiful blue hue of our glass complements the serene ocean views and matches the cool color palette throughout the interior.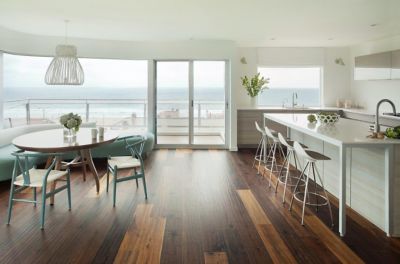 "I selected the Niche Stamen pendant for its simplicity, scale, and color," says Najnigier. "It's a small powder room, so I wanted the size to make a statement but not overwhelm. The color connects to the scheme in the rest of the home and the simplicity is simply stunning!" Have you used Niche pendants in a recent project? Like Jill, you can send us your project information and awe-inspiring images to match for a chance to be featured on our blog and social pages. We look forward to showcasing your spaces!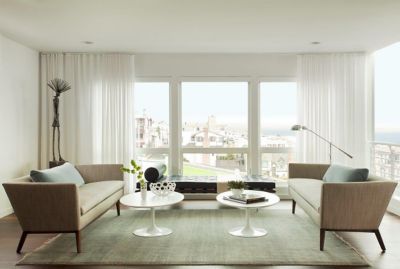 All photos courtesy of Eric Roth Photography
Modern Bathroom Lighting Project Details
Project Name California Modern
Location Manhattan Beach, California
Interior Designer JN Interior Spaces
Photographer Eric Roth Photography
Products Used Stamen modern pendant light in Sapphire glass