Founded in 2005, MindTouch specializes in next-generation content software built to assist the customer in finding helpful information about a product or service. Recently, their office underwent a total renovation, spearheaded by Bailey Bishop. Bishop transformed the collaborative space with the company's steadfast values in mind, considering the employees' well-being above all else. Now able to accommodate the growing staff, MindTouch's headquarters represents an efficient, effective, and healthy work environment.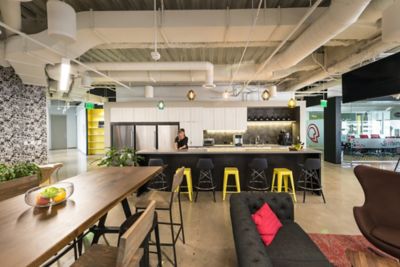 In the company's lounge, a cluster of colorful Trove pendants hangs above the kitchen bar. The bright colors of our Condesa, Chartreuse, Crystal and Gray glass adds to the playful aesthetic of the space. Not only does the vibrancy of our luxurious glass contribute to the relaxed feel of this environment where employees spend time socializing, but it also helps spark creativity when the lounge is used for more casual meetings.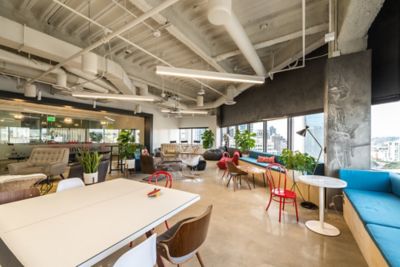 In a meeting room attached to the lounge, Niche Terra pendants adorn a conference table. Our hand-blown glass lights complement the industrial design, especially the cement floors and exposed ceiling. Niche pendants look stunning in MindTouch's office, and we couldn't be more thrilled with how their new space represents their ideals.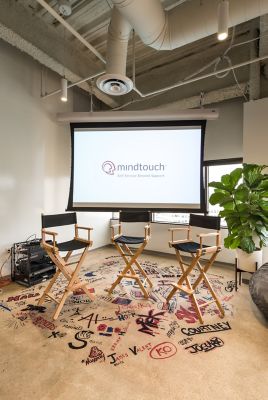 The office is where creativity comes to life and we want to foster that creative force with handmade glass lighting in unique shapes and luxurious glass colors. You can view more spaces with modern office pendant lights to get inspired.
Modern Office Lighting Project Details
Project Name MindTouch
Location San Diego, California
Interior Designer Bailey Bishop