G&W Electric has produced high-voltage electrical equipment for over 50 years. Throughout that time, they have continually seen substantial expansion of product lines and increases in overall product volume, making the desire for a renovation all the more necessary. With help from Epstein, their 370,000-square-foot building in Bolingbrook, Illinois was transformed into a LEED manufacturing facility that meets the company's immediate and future space needs.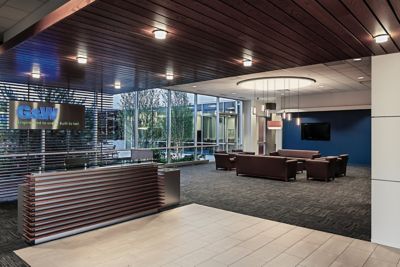 In the lobby, a cluster of Pod pendants in Sapphire glass adorns a waiting area. Hanging from varying drop lengths, Niche hand-blown glass pendants create an eye-catching modern office lighting centerpiece, greeting employees and guests to G&W Electric's headquarters.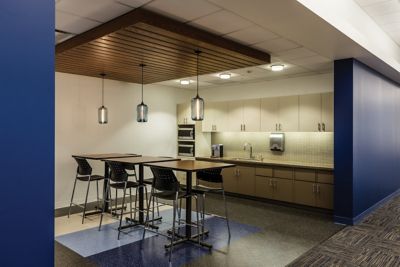 A trio of Pod pendants in Sapphire glass hangs in the company's breakroom. The blue hue of our signature Sapphire glass color is a subtle nod to G&W Electric's branding color, complementing the company's logo. The color of our glass and the timeless shape of our Pod pendant helps to liven up the workplace, creating an inviting atmosphere for employees to gather.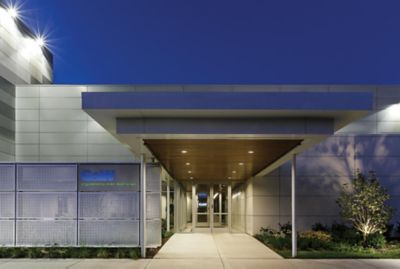 Modern Office Lighting Project Details
Project Name G&W Electric Manufacturing & Office Facility
Location Bolingbrook, Illinois
Architect and Interior Designer Epstein
Products Used Pod pendants in Sapphire glass